Translate
objects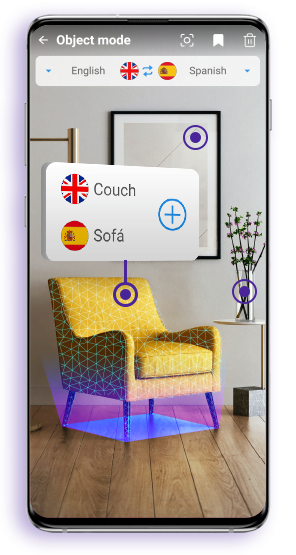 Traduce cualquier objeto a tu alrededor gracias a la realidad aumentada.

Translate
conversations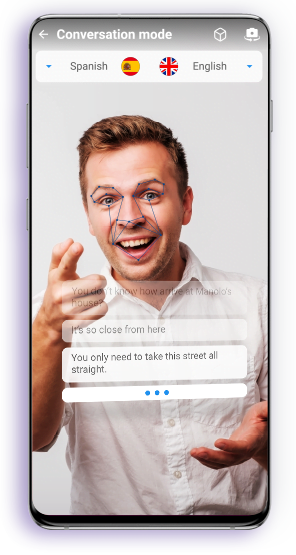 Manten conversaciones y traduce en tiempo real a más de 125 idiomas

Translate
text or audio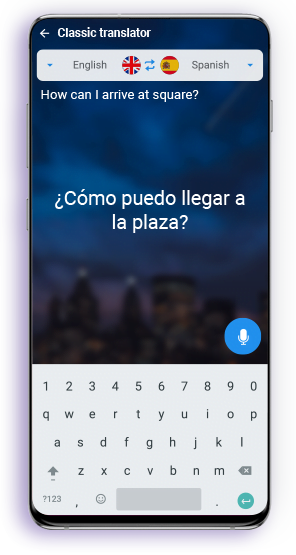 Traduce texto o grabaciones de audio.

Translate text
from images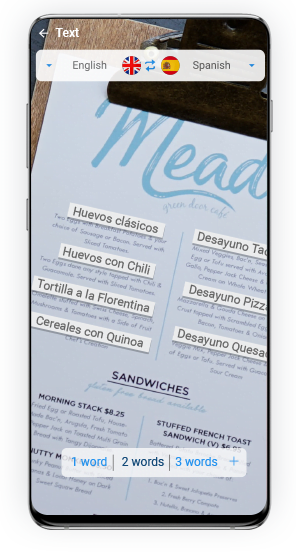 Coming soon

Translate
landscapes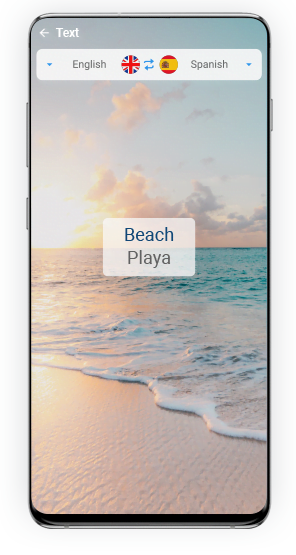 Coming soon.

Multi-objects
Keep translation objects cards which you need around you

Definitions
Get definitions of thousands of words with examples and meanings.

Bookmarks
Save your favorite translations so you can always come back to check them.

Face detection
Detect faces and start to speak in order to translate conversations

Subtitle
Switch within AR label or subtitle for translating conversations

Video recording
Record translation conversation mode and share it.