Translate
objects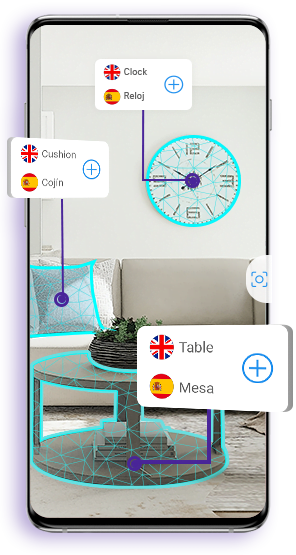 Translate any object around you thanks to augmented reality.
Watch video

Translate
conversations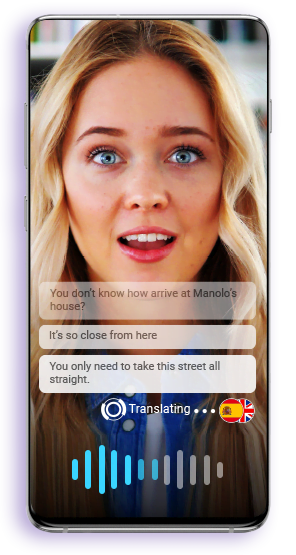 Hold conversations and translate in real time into more than 125 languages.
Watch video

Translate
text or audio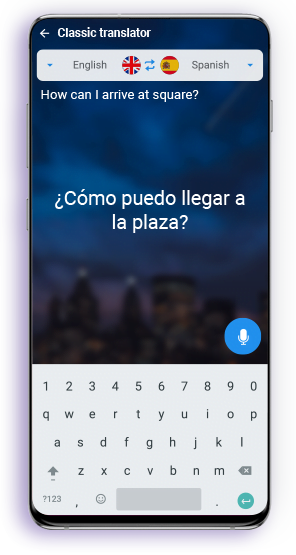 Translates text or audio recordings at the moment.

Translate text
from images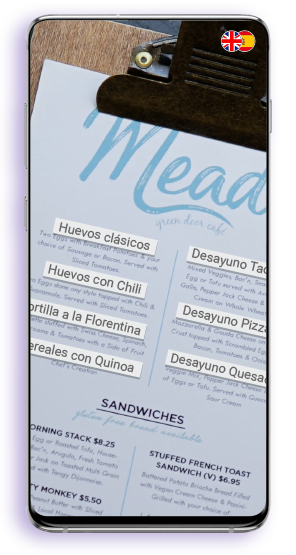 Zoom in with your device's camera and translate text at the moment.
Watch video

Translate
landscapes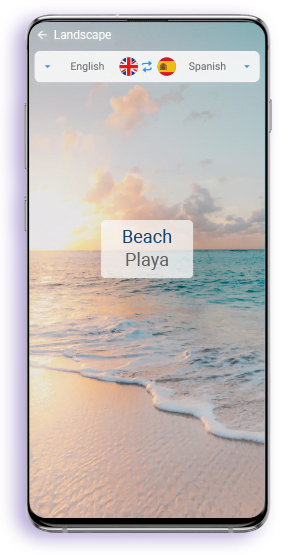 Translate your enviroment in real time at the moment.
Watch video

Multi-translation of Objects
Translate as many objects around you as you want.

Definitions
Get definitions of thousands of words with examples and meanings.

Bookmarks
Save all your translations for when you need or want them.

Face detection
Detect the face of your favorite person, yourself, or anyone you choose to translate their conversation in real time.

Subtitle
Switch within AR label or subtitle for translating conversations

Video recording
Record the translation of your conversations and share them with whomever you want.