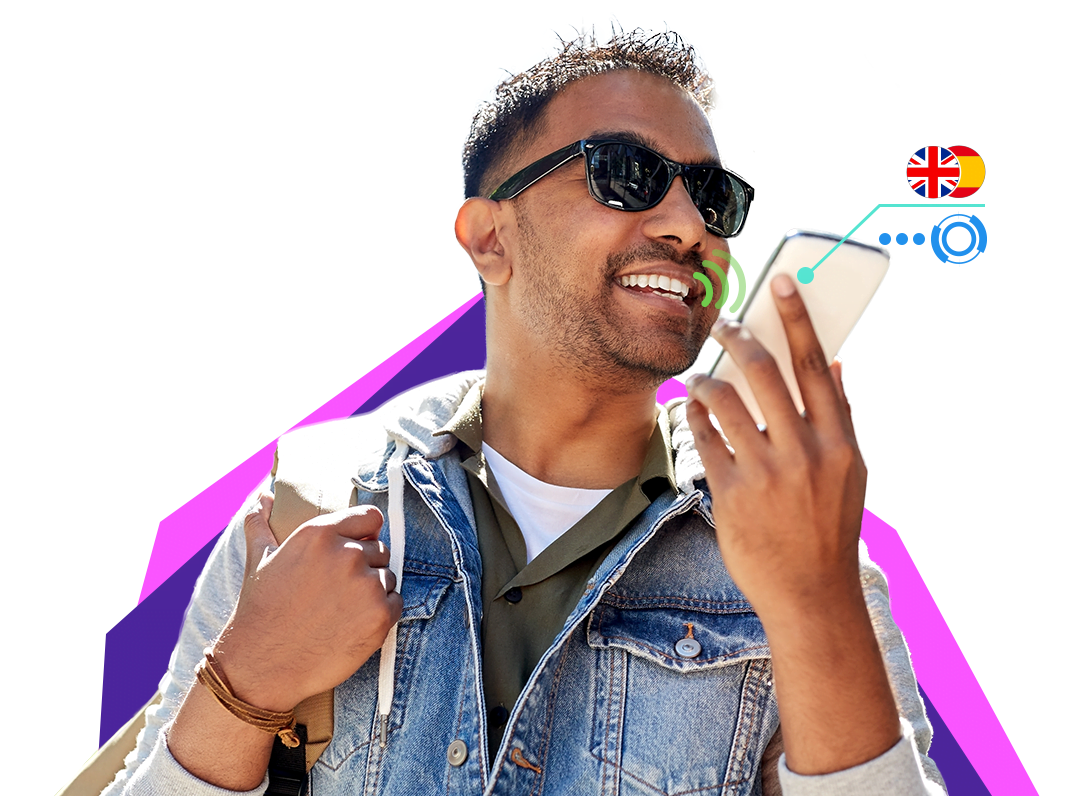 Translate your voice with AI
Get better results
How does Voice Translator work?
Simply activate the microphone and start talking.
In a few simple steps, our Voice Translator can transform your words into an accurate translation thanks to artificial intelligence.

Select the languages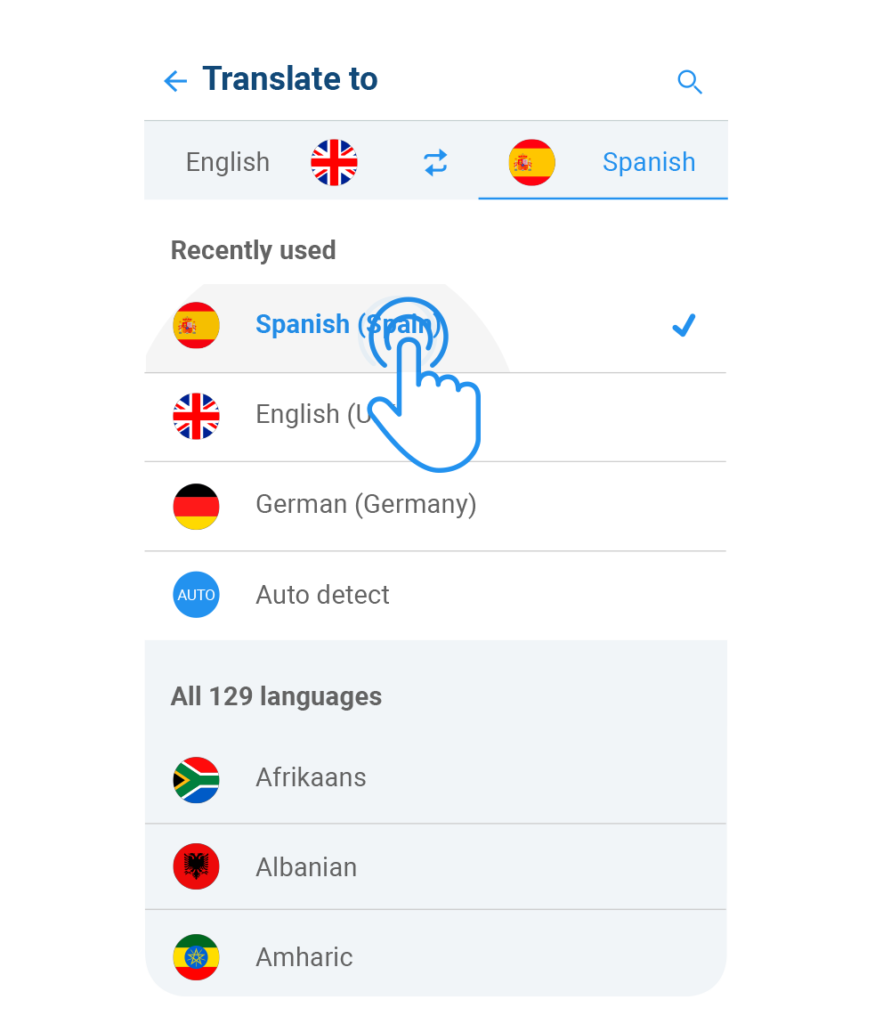 Explore and select from over 125 languages. Our artificial intelligence prioritizes the most used languages based on your location.

Get your voice working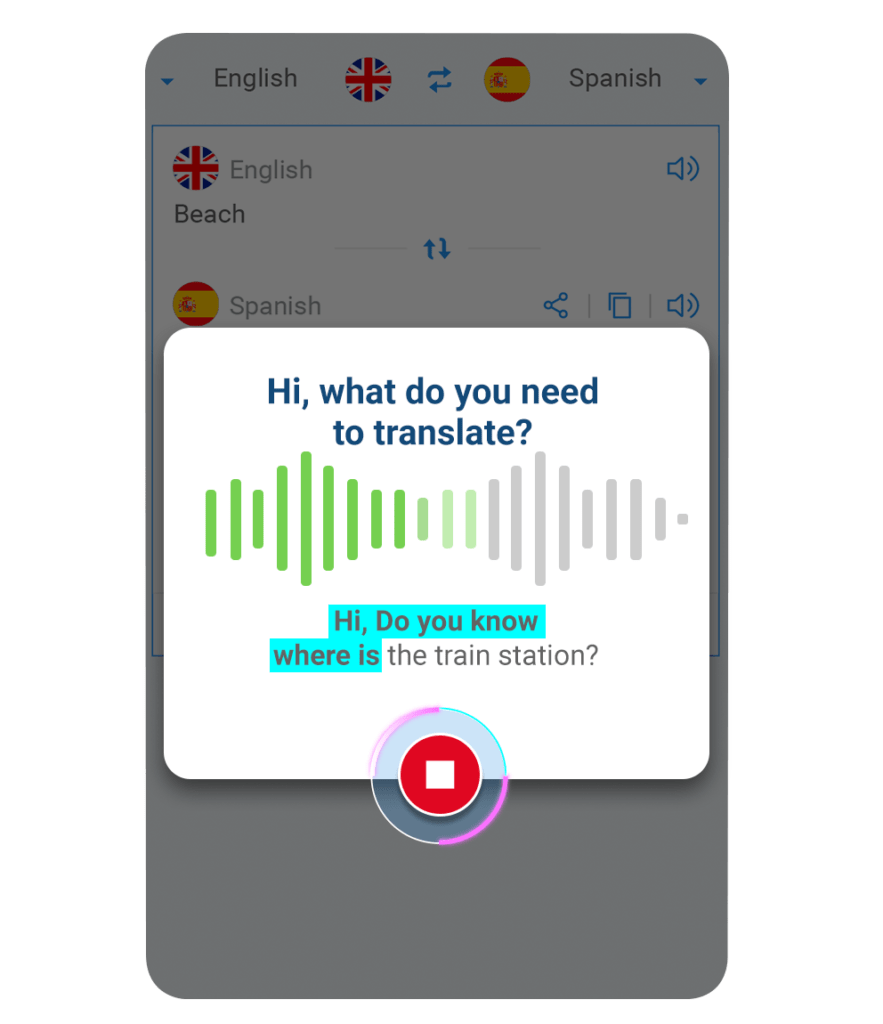 Our AI analyzes your voice to bring you the highest quality translations.

Better results thanks to AI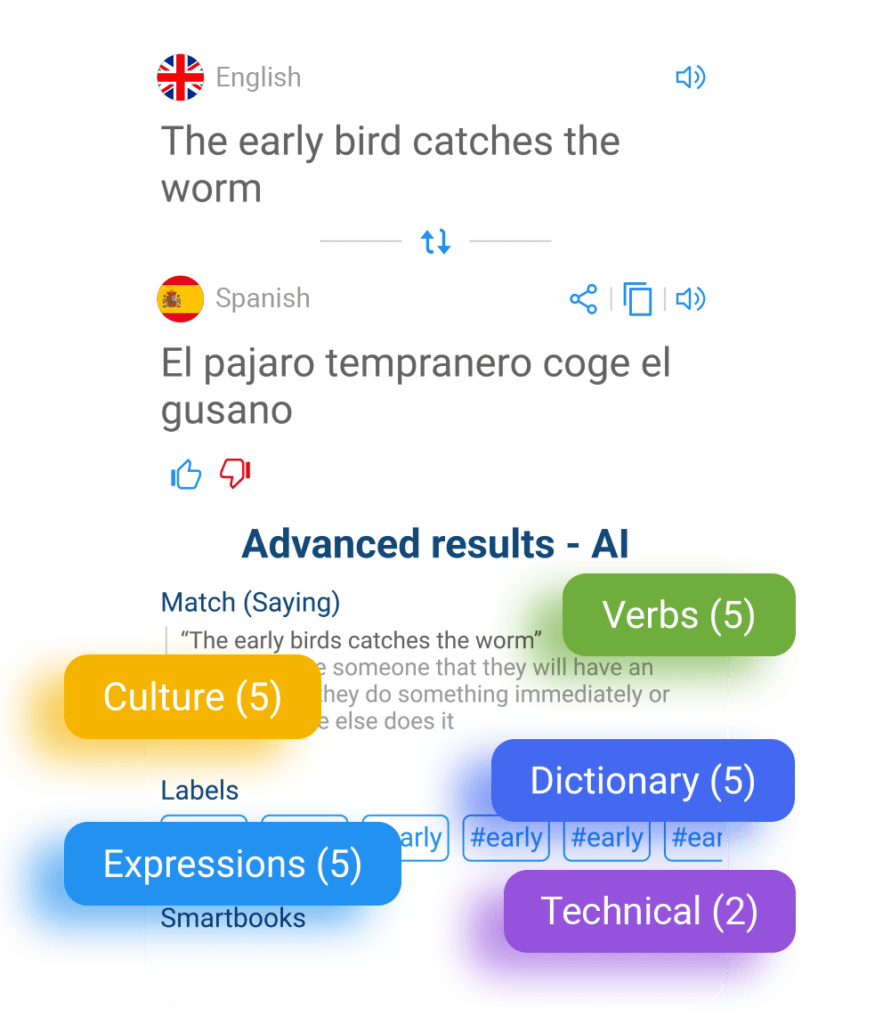 Experience a new level of communication with advanced translation results: from dictionaries, verbs, sayings and much more.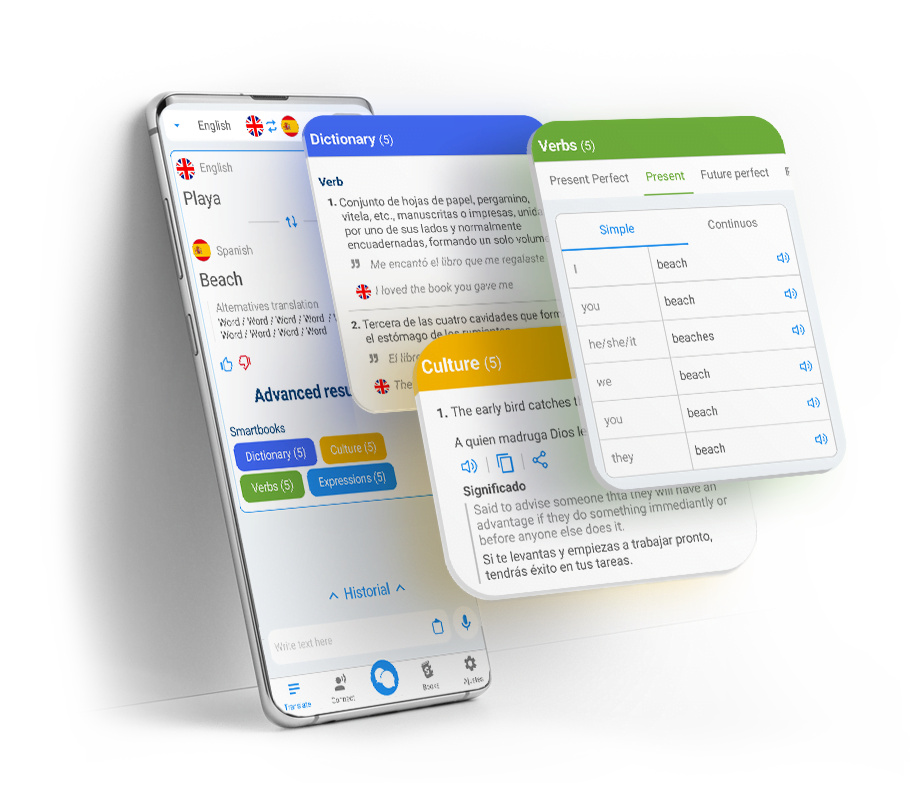 An extension kit to improve your communication skills.
Empower your voice translation experience with our Voice Translator.
Take advantage of a variety of features and expand your vocabulary by understanding the proper context for each word.
---
Culture
Is there a more authentic way to immerse yourself in a culture than through its unique expressions?
Our Voice Translator goes far beyond simple translation: it gives you an extensive collection of typical phrases, everyday sayings, proverbs and riddles in every language, and allows you to delve deeper into the linguistic richness of each culture.
Want to surprise your friends with a French proverb, or perhaps impress them with a Japanese riddle? With us, nothing is a problem!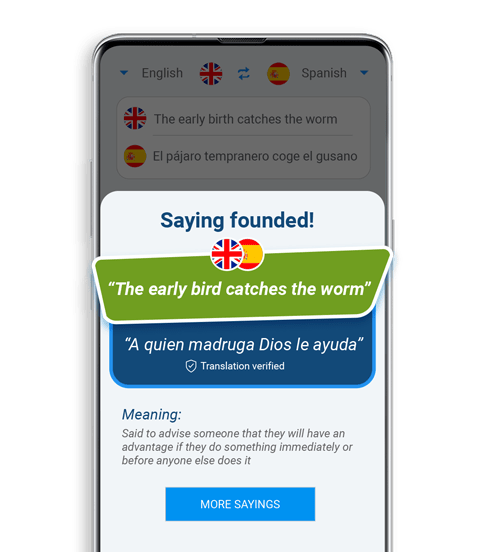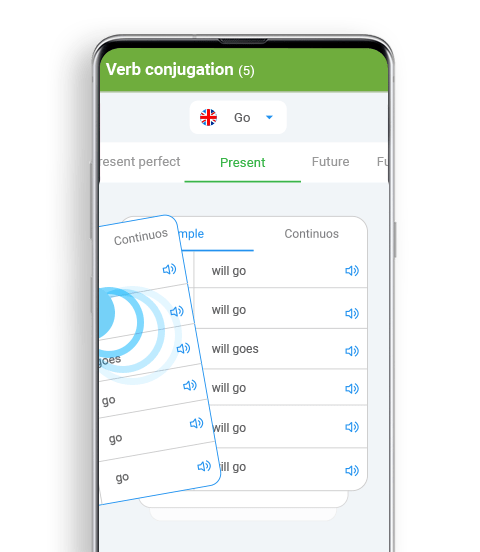 Verb Conjugation
Need to conjugate a verb in the present, past or future tense?
With our Voice Translator, every time you translate a word or phrase you will have instant access to all the verb conjugations of the language in question. t's like carry a grammar expert in your pocket!
Learn to conjugate verbs like a native speaker and communicate with confidence in any situation.
Dictionary
Explore, learn and master a multitude of languages with ease!
Our Voice Translator includes a dictionary that provides clear and concise definitions, allowing you to expand your vocabulary and understanding quickly and efficiently.
In addition, with each definition, we bring you an example of actual usage, helping you understand how the words are used in various situations and contexts.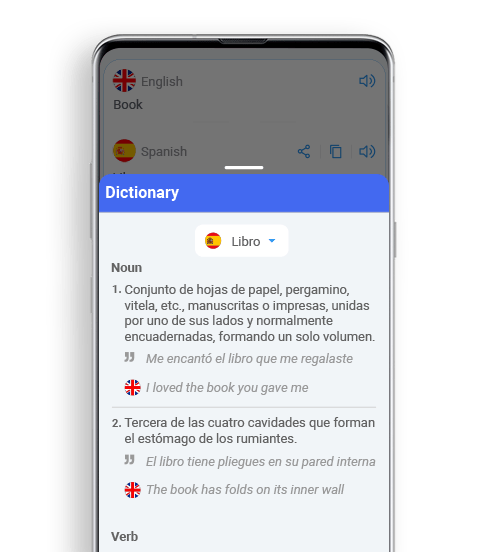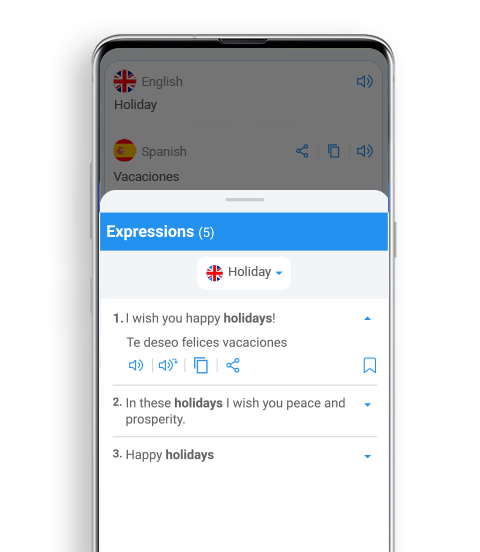 Expressions
If when using our Voice Translator you need to consult more contexts where your translated word is used? we have hundreds at your service!
From formal greetings to informal and colloquial expressions, our app guides you on your linguistic journey, showing you how words are used in real life scenarios.
You will learn to speak like a true native speaker and understand the real meaning behind the words.
Technical
Discover a wide variety of technical and advanced terms.
Our Voice Translator offers clear and precise definitions so you can understand each word in its technical context.
From IT to medicine, engineering and more, our app becomes your ally in navigating the vast universe of technical terminology.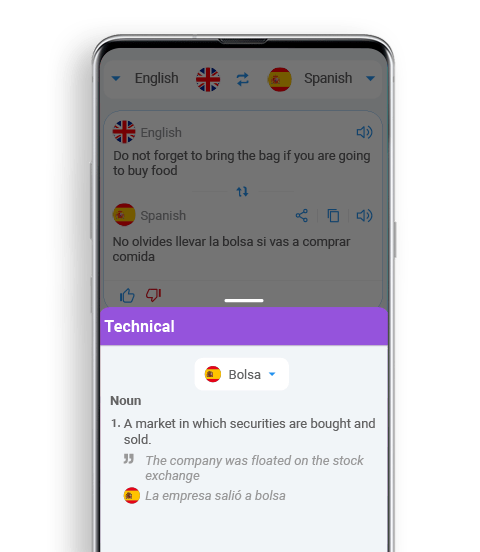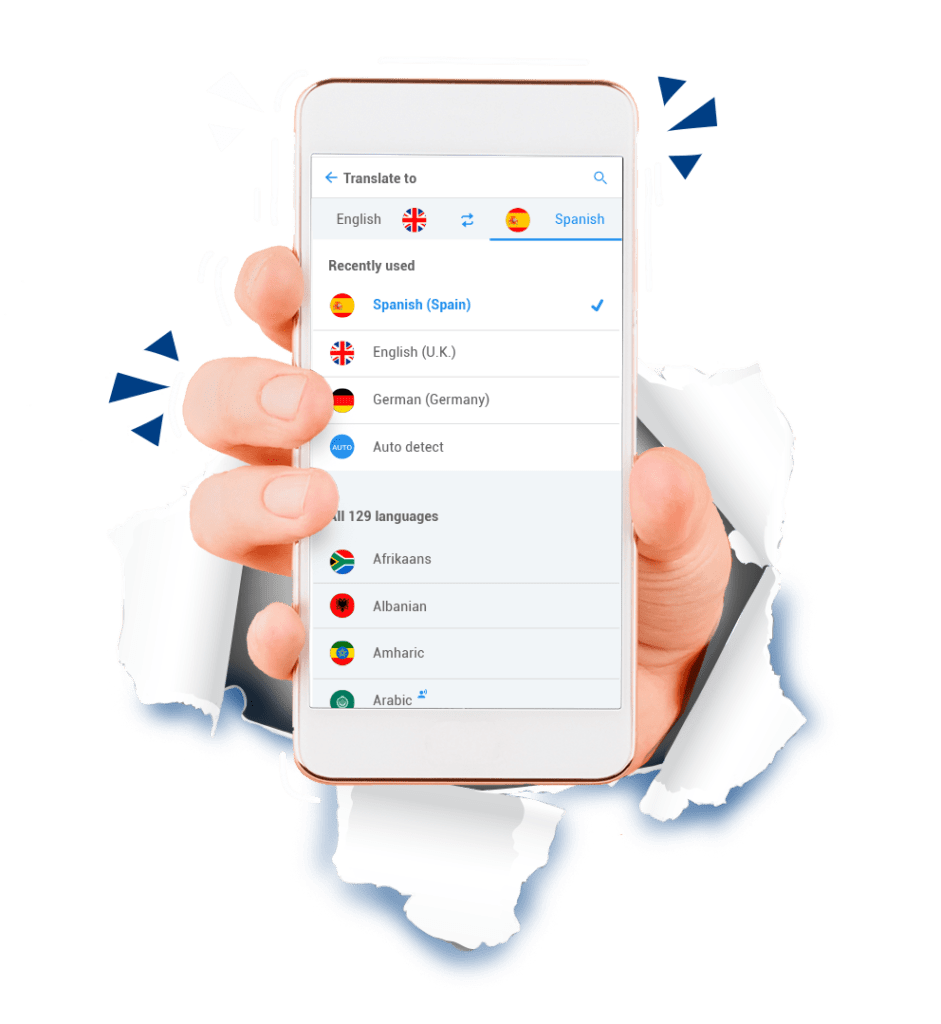 Translates at maximum

Translates by voice
Translates with AI
Learn new languages
Chat and translate remotely or in person