4.1
rate

+

500000
downloads

+

1000
active users

+

2000
reviews

Translate
Translate to more than 40 languages, fast and easy. Immediate access to your translation (Copy – Share and Listen)..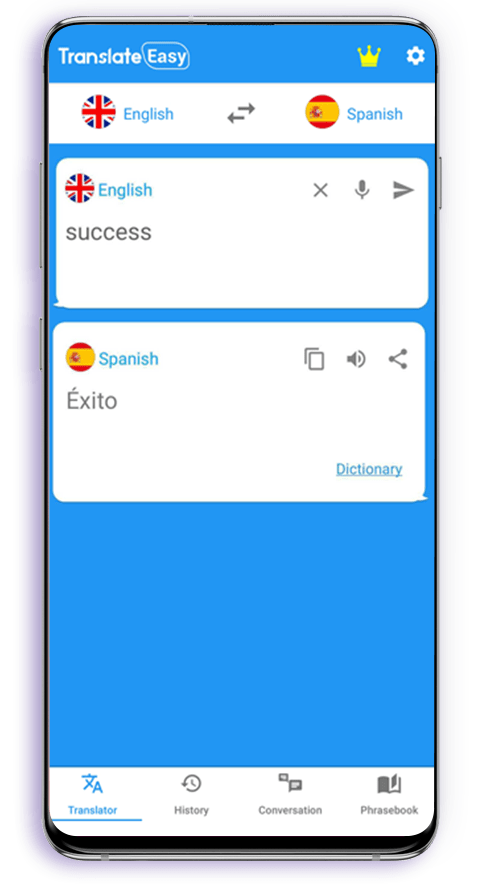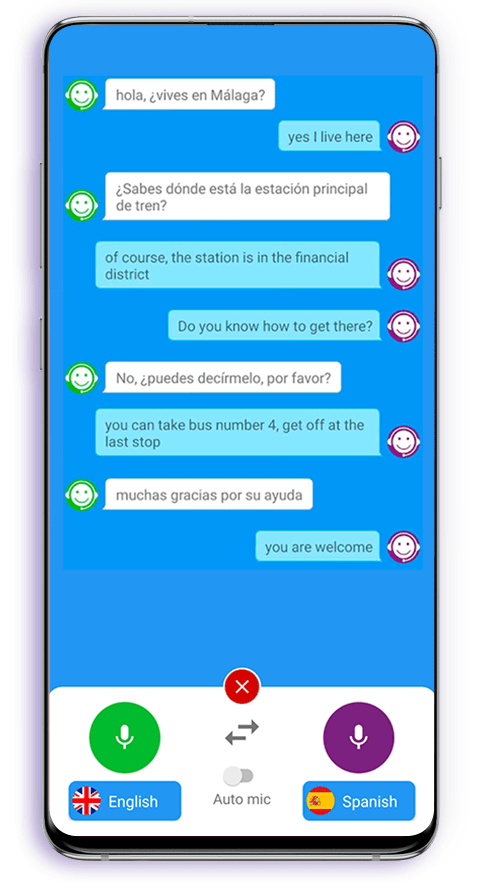 Talk
The voice translation function works in 19 languages – speak in real time!

Learn
More than 10 categories in more than 10 languages. Learn expressions and words of daily use.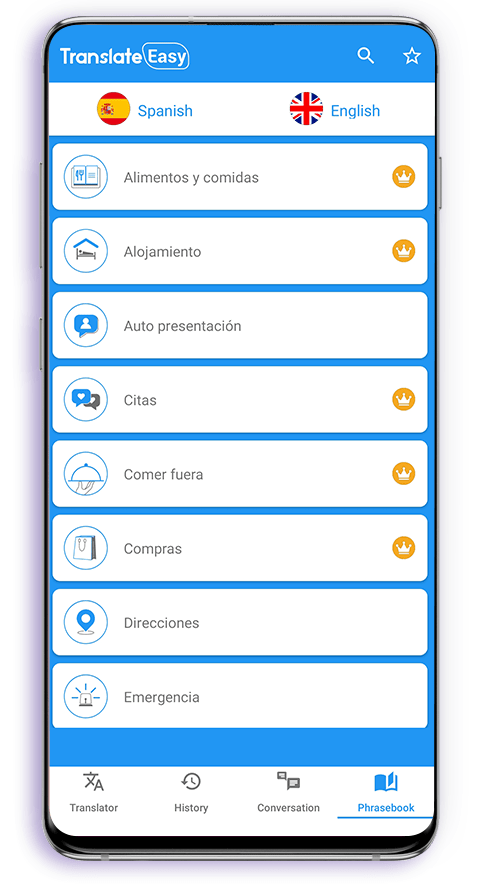 "Pretty good app and excellent in translating to what i read of languages i do not understand."

Phylix B.
"Fantabulous creation. It has been of a very good use to me ever since I downloaded it."

Falila B.
"Just write anyting language want you to know, can translate it all, nice thanks."

Joey S.
Previous
Next