4.1
rate

+

500000
downloads

+

1000
active users

+

2000
reviews
How it works
Easy Translator is an incredibly user-friendly translation app that lets you easily translate to over 40 languages.
With a range of intuitive and useful features, this app is perfect for anyone looking to communicate in a foreign language:

Translate
Translate to more than 40 languages, fast and easy. Immediate access to your translation (Copy – Share and Listen)..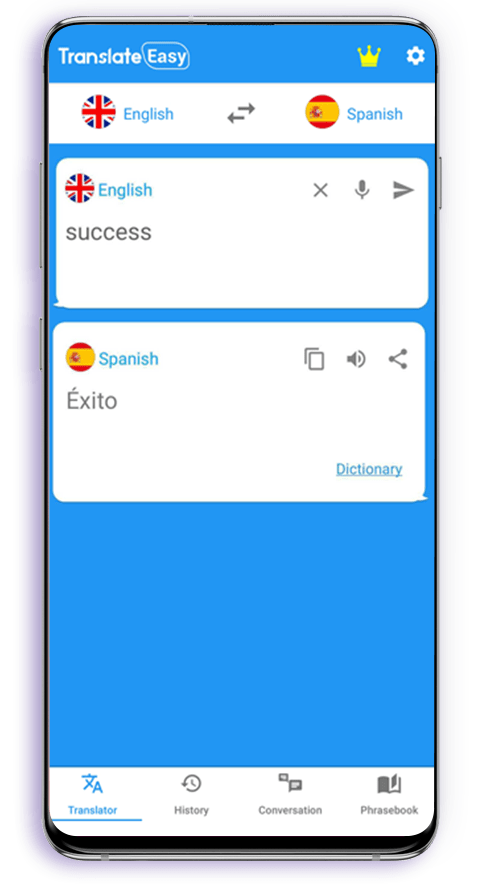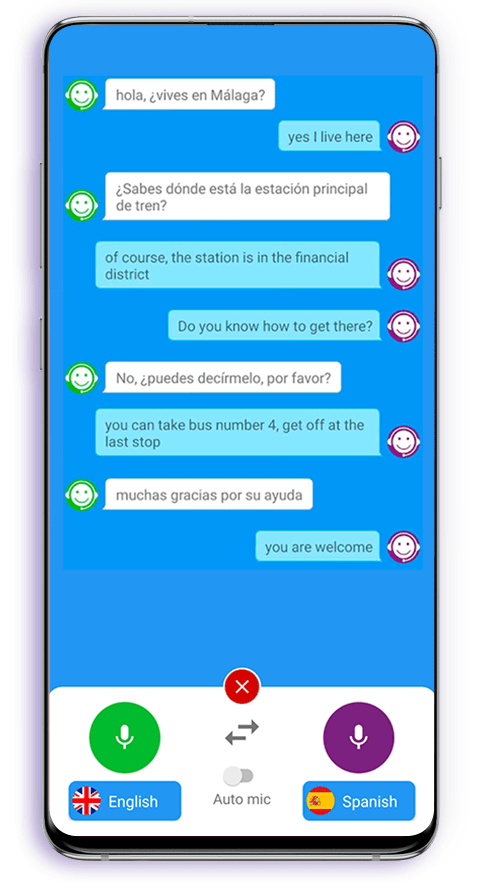 Voice translation
Translate your voice into 20 languages, allowing you to speak in real-time and communicate with people who speak a different language

Phrasebook
Learn new languages and improve your communication skills in over 10 languages and across more than 10 categories.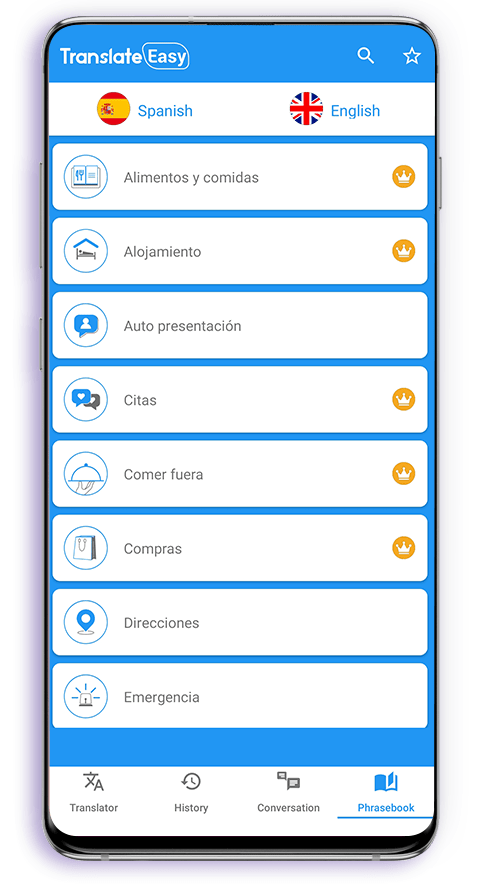 Features you will love
Whether you need to translate to multiple languages quickly and easily, want to learn new languages and improve your communication skills, or simply want a reliable and user-friendly translation app, Easy Translator has got you covered.

Languages
Select within over 40 languages for your translations

Voice
Choose between 20 languages in order to translate your voice in real time.

Books
Learning over 10 languages and more than 10 categories

Immediate access
Interact with your translations (Copy – Share and Listen)

Easy
Interface easy to use and completely free.

Text
Translate simple text in a quickly and accurate way.

"Pretty good app and excellent in translating to what i read of languages i do not understand."

Phylix B.
"Fantabulous creation. It has been of a very good use to me ever since I downloaded it."

Falila B.
"Just write anyting language want you to know, can translate it all, nice thanks."

Joey S.
Previous
Next