Discover our real time translator
Language barriers? No more! Enter into conversations around the world thanks to our innovative instant translation tool.
With our Real-Time Translator, say goodbye to misunderstandings. Now, conversations in different languages are simple and stress-free.

Select your languages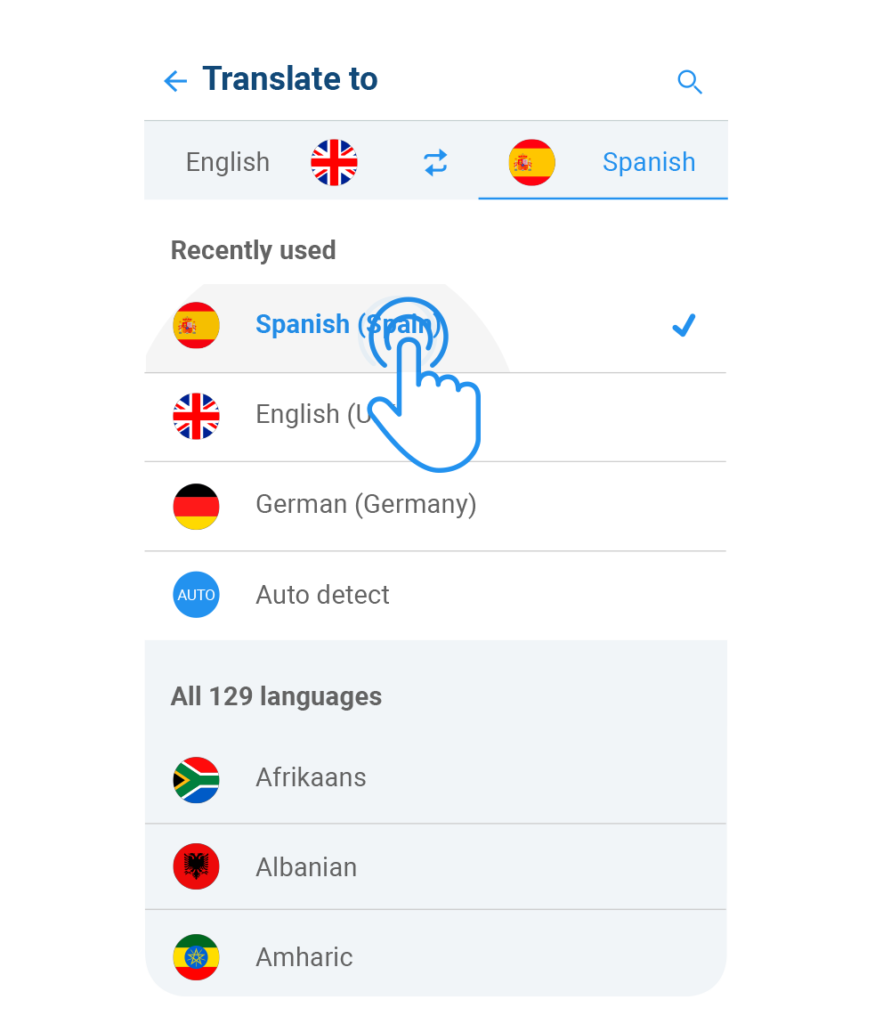 Select the language you are going to use and the language you want to translate to, and get ready to chat.

Speaks and translates instantly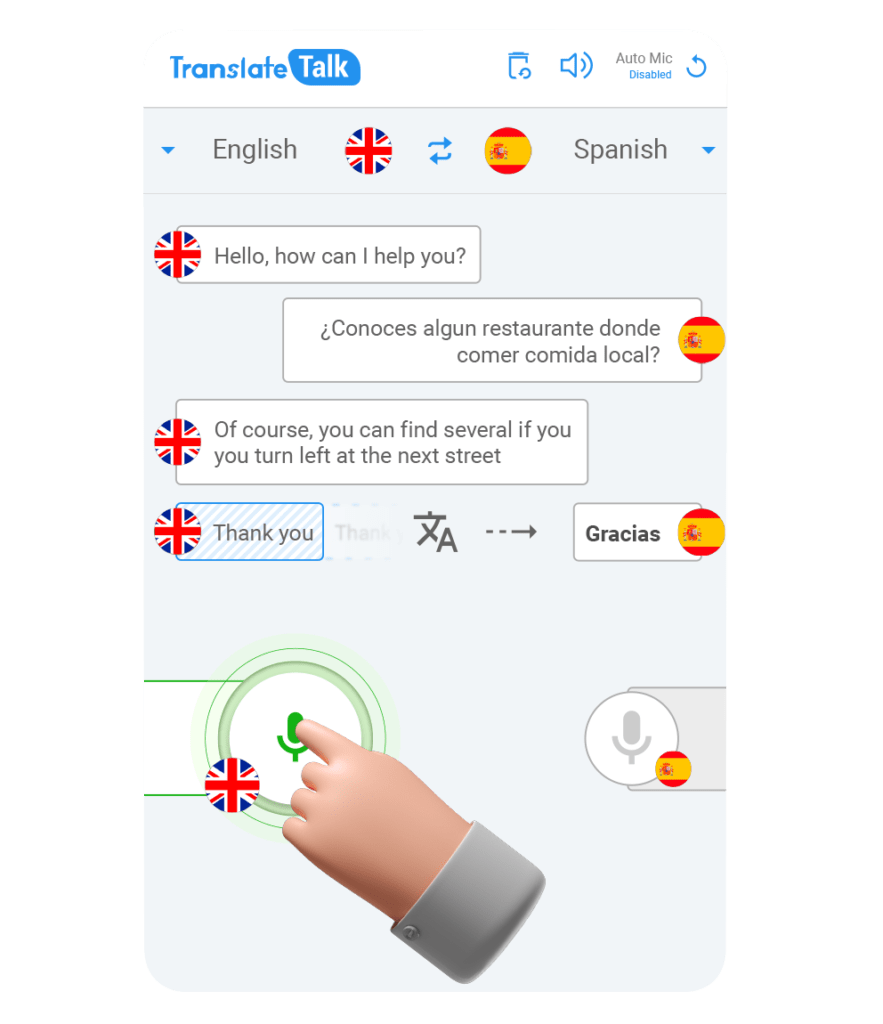 Just activate the microphone and we will do the rest, transforming your words into the language you have chosen in real time.

Automatic recognition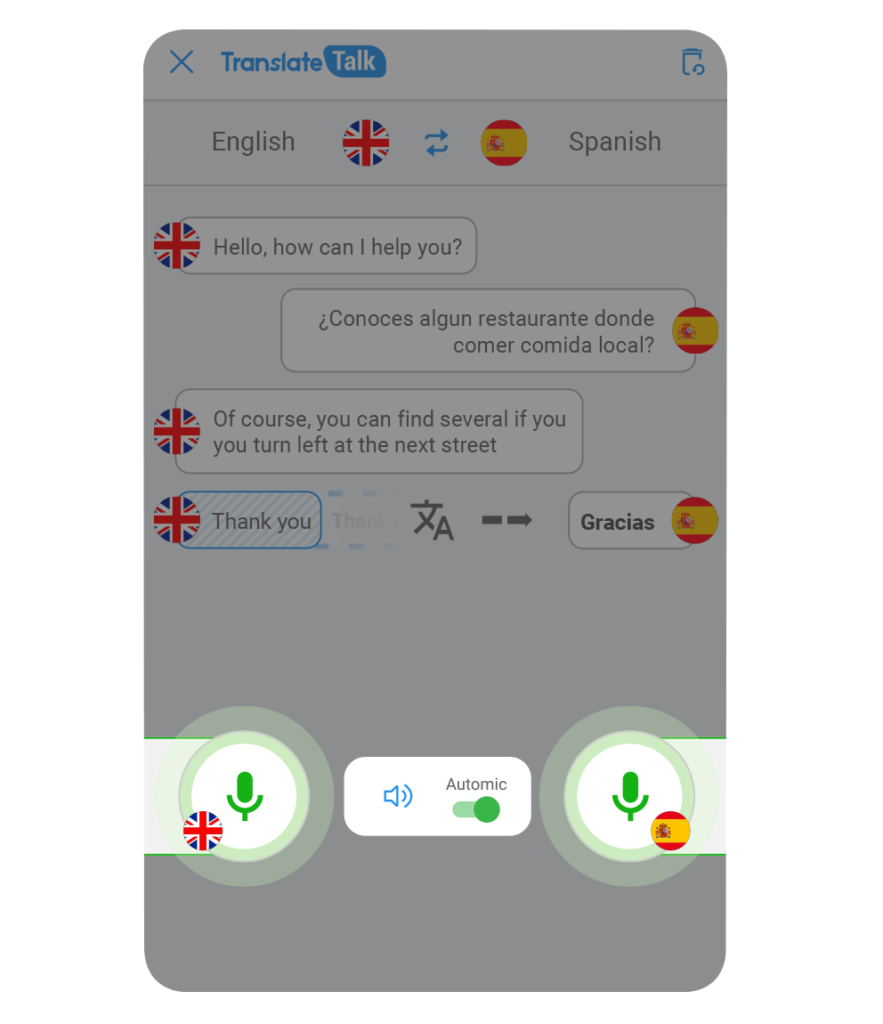 Turn on the AUTOMIC option and we will let the conversation flow, automatically detecting the language you are using.
Translating in real time is as easy as …
Choose from 45+ languages
We offer you an incredible variety of languages, ensuring that you can interact effectively with people from all over the world.
We have more than 45 languages available, and we keep adding more to the list.
German
German (Germany)
German (Austria)
German (Switzerland)
Arabic
Bulgarian
Catalan
Czech
Chinese
Chinese (China)
Chinese (Hong Kong)
Chinese (Tawian)
Korean
Danish
Slovak
Slovenian
Spanish
Spanish (Spain)
Spanish (Mexico)
Finnish
French
French (Canada)
French (Switzerland)
Greek
Hindi
Hungarian
English
English (Australia)
English (Canada)
English (USA)
English (India)
English (Ireland)
English (UK)
Italian
Japanese
Dutch
Norwegian bokmal
Polish
Portuguese
Portuguese (Brazil)
Portuguese (Portuguese)
Romanian
Russian
Swedish
Thai
Tamil
Turkish
Vietnamese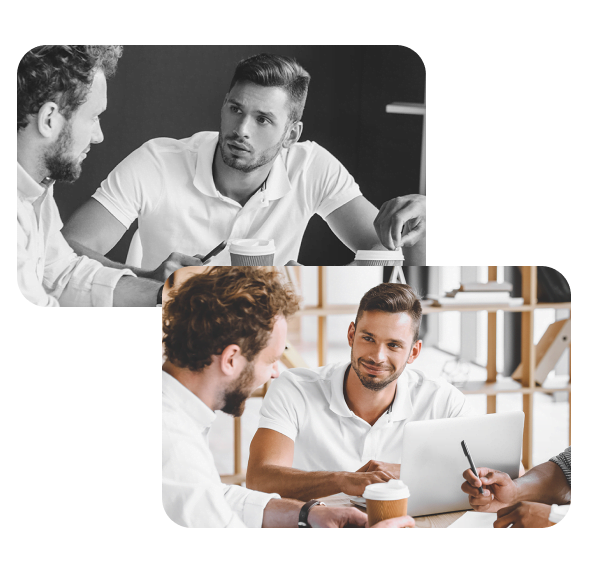 Mejora tus destrezas en la comunicación
Can you imagine having a translator available 24/7 in your pocket?
With Talkao Translate, you can improve your language skills, immerse yourself in new cultures and bridge the gap between different worlds.