4.2
rate

+

500

K.
downloads

+

215

K.
active users

+

4000
reviews

Simple
Copy, share and reproduce your translations quickly and easily between more than 100 languages.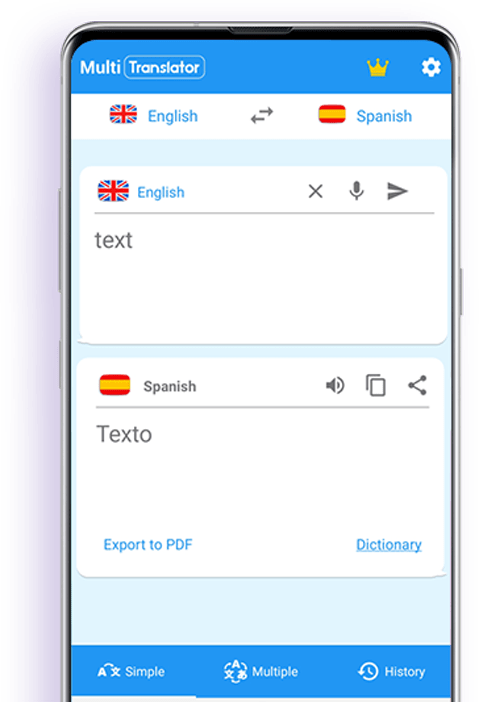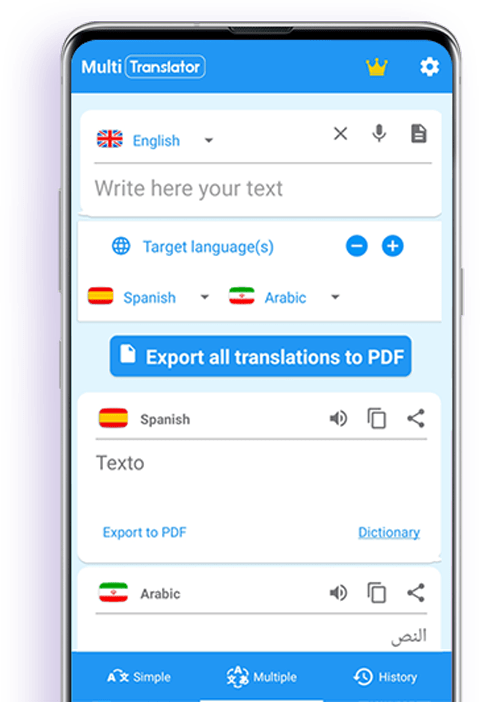 Multiple
Select up to 15 different languages and translate instantly. Export your translations as a PDF file and view the definitions in our dictionary app.

Historial
Save your translations in the history for future reference. Organize them by color to make them easier to find.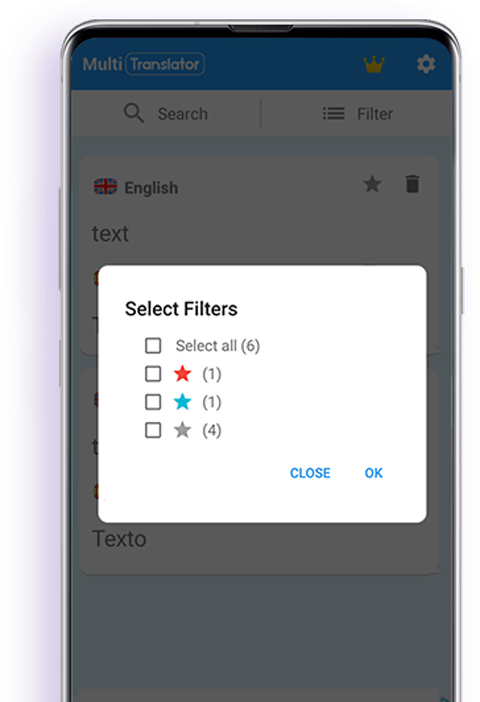 "I love this app it has helped me to fix my poems. I think I will use this more when I come across some poems I can read I will use this app for sure. I want to say thank you for creating this app it´s awesome."

Thomas, L.
"It´s sure OK by me. I helps reduce stress on multiple translation."

Joseph M.
"Through this i can learn many languages ?it´s fun an amazing and interesting specially when we are bored ??In fun I can learn something new??? Really awesome ??I loved it??"

Bhardwaj D.
Previous
Next