4.1
rate

+

500000
downloads

+

1000
active users

+

2000
reviews

Translate
Save your translations and consult them from the history. Copy, share and reproduce them.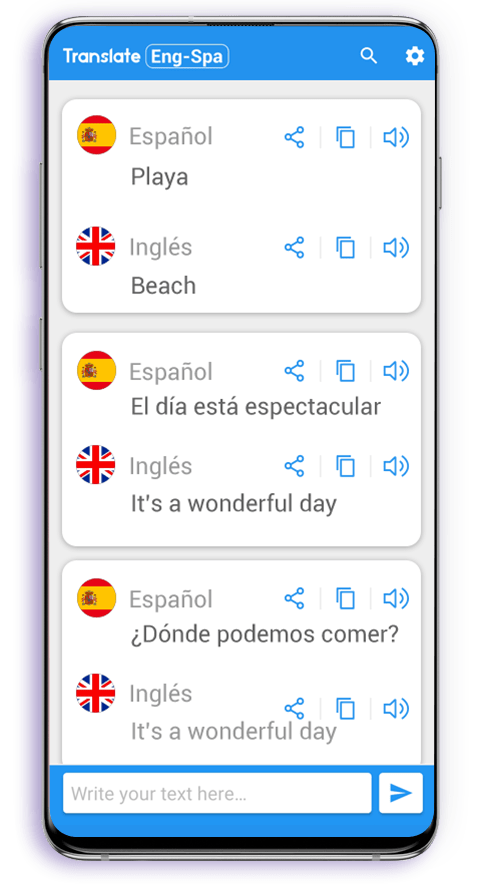 Spanish

Spanish

Spanish (Spain)

Spanish (Mexican)
English

English

English (EEUU)

English (Australian)

English (Canada)

English (United Kingdom)

English (Indian)

Inglés (Irlanda)

Select acents
Recognizes text from images and queries their meanings in any language.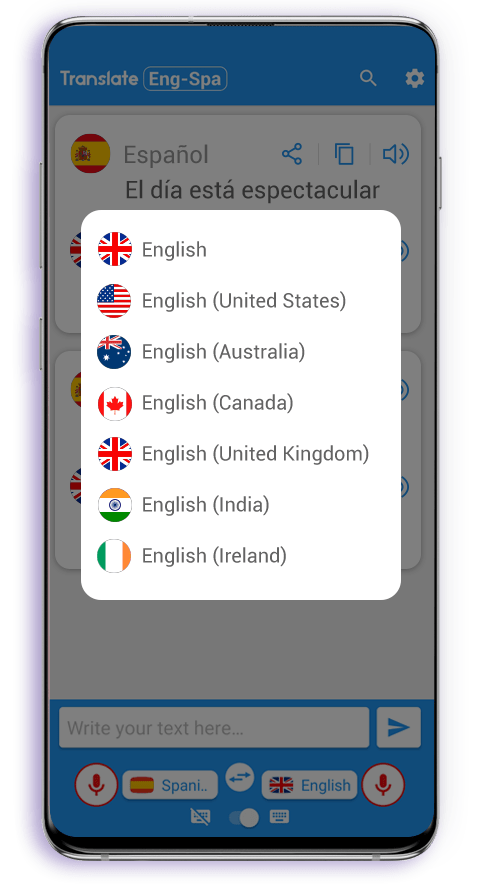 "I researched apps before I even download them. After a ton of research I found this app. It is absolutely amazing and the translation between language is on point."

Andrea M.
"I like this app. I´m living here in Mexico. I am learning the language and this is kind of reinforcing some of the words I already know. Plus when you´re walking into a supermarket, or Office Depot and you have a simple question you can just click on the app. I´m very happy I purchased it."

Suzanne D.
"I absolutely love it, I´m actually speaking to Venezuelan people in their language with no problem and learning Spanish at the same time."

Ronnie K.
Previous
Next