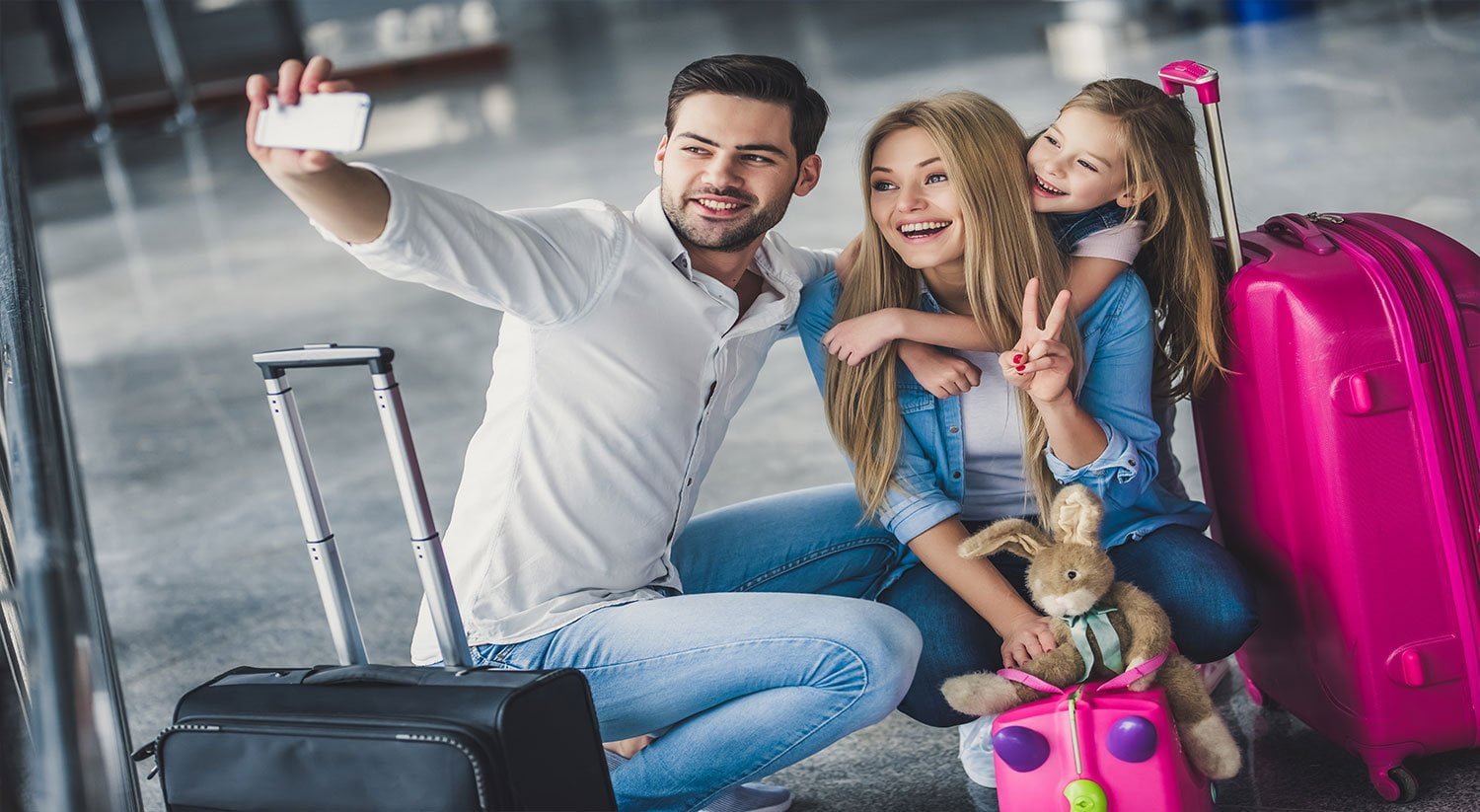 Modified
Reading time 6 min.

Embarking on a journey while traveling with kids can be a truly enriching experience for the whole family.
Europe offers numerous unforgettable destinations, brimming with culture, history, and natural beauty, that cater to the interests and preferences of every family member.
In this article, we'll explore some of the best European locations for family vacations, ensuring a memorable adventure for both kids and adults alike..
Perfect European Getaways for Families
Europe is a continent brimming with culture, history, and breathtaking scenery. Below are some top family-friendly destinations for those looking to create lasting memories in Europe.
France: A Dream Come True for Family Holidays
I can assure you that Europe's most famous theme park, Disneyland Paris, is a dream come true for family vacations with kids.
This enchanting destination offers attractions catering to all ages and features iconic Disney characters that will ignite the imagination of both young and old alike. Unforgettable family fun is guaranteed in this magical adventure.
If you're seeking the perfect family-friendly getaway to bask in the sun, savor the sea, and indulge in exquisite cuisine, the French Riviera will surely charm you. Boasting fine sandy beaches and alluring towns like Nice, Cannes, and Saint-Tropez, this picturesque corner of France is ideal for unwinding and creating cherished memories with your children.
Furthermore, the diverse array of water-based and cultural activities available in these vibrant cities will provide enriching experiences for the whole family to enjoy during your journey.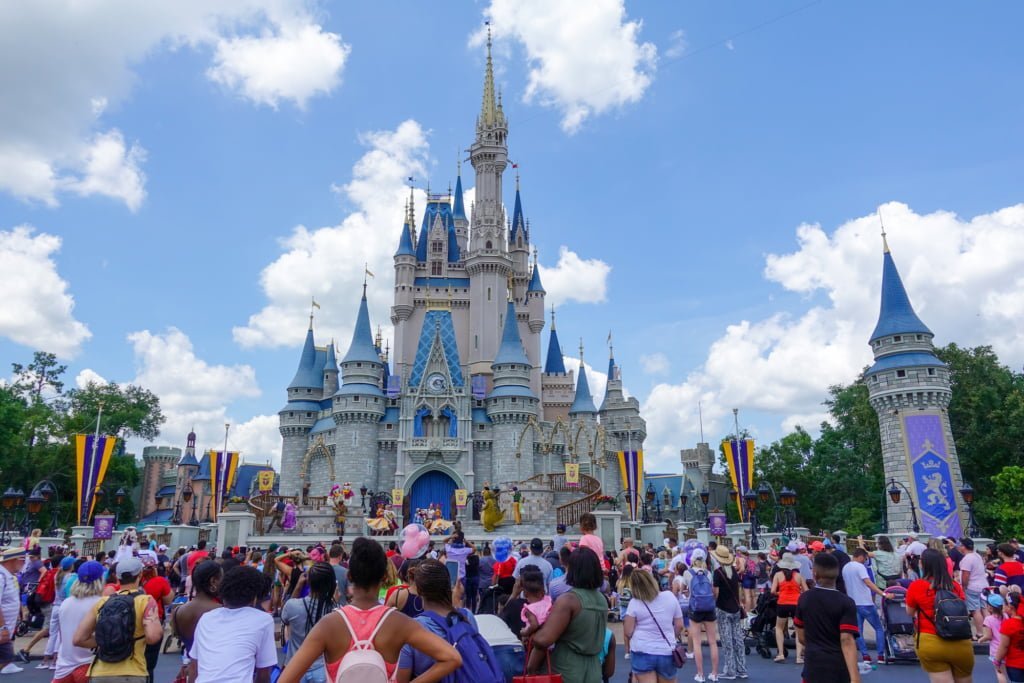 Italy: A Captivating Family Adventure
Rome : A Cultural Haven for Families
If your family is passionate about history and culture, Rome, the "Eternal City," is a must-visit family-friendly destination.
From the awe-inspiring Colosseum to the iconic Trevi Fountain and the majestic Vatican City, there is an abundance of historical sites to explore and learn together in this ancient city. Moreover, kids will delight in Rome's famous artisanal gelato and mouthwatering pizzas.
Tuscany and Its Rural Landscapes
For those seeking a tranquil retreat from city life and a chance to immerse themselves in Italy's rural charm, Tuscany is the perfect family getaway. Its picturesque rolling hills, lush vineyards, and captivating villages provide an idyllic setting to relax and connect with nature.
Tuscany offers a variety of family-friendly activities, such as scenic bike rides, visits to local farms, and indulging in authentic regional cuisine.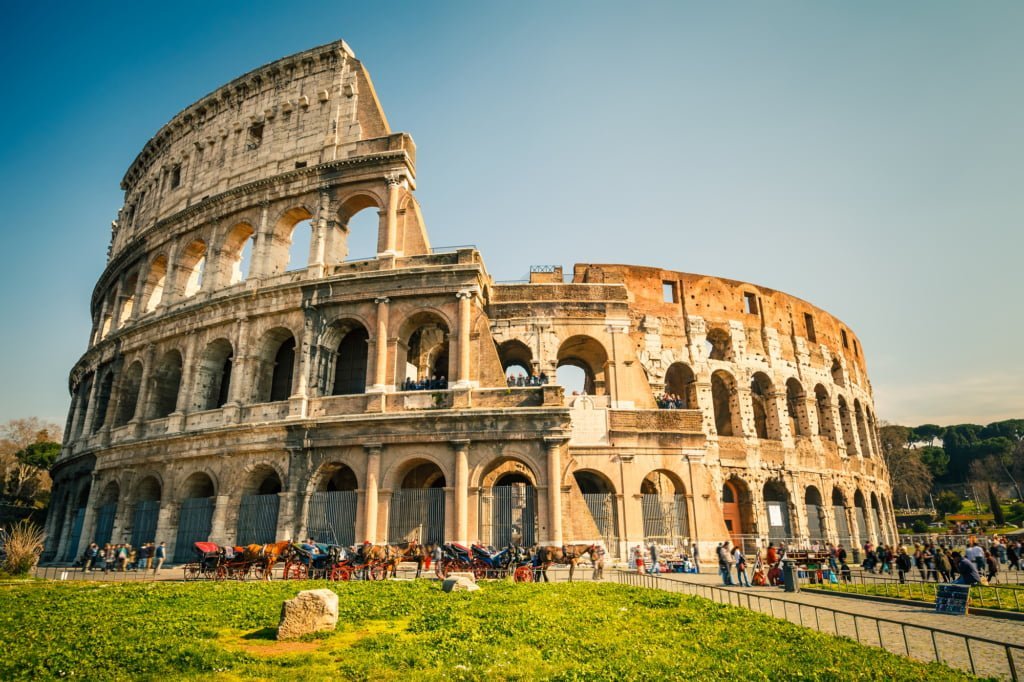 Germany: Enchanting Escapades for Traveling with Kids
Can you imagine visiting a fairy tale castle while traveling with your children?
Neuschwanstein Castle, nestled in the Bavarian mountains, is a magical destination that will transport your family into a world of fantasy and history. This awe-inspiring castle is perfect for spending an unforgettable day when traveling with kids, sparking their imagination, and creating unique memories.
Berlin: A Blend of Culture and Fun for Families
On the other hand, Berlin is a city that combines history, art, and culture with kid-friendly entertainment, making it a fantastic destination for traveling with children.
Here, you'll find theme parks such as Tropical Islands, where you can dive into an indoor water paradise, and Legoland Discovery Centre, where kids can build their own adventures with LEGO blocks.
These attractions guarantee a day filled with fun and excitement for the whole family while exploring the rich cultural offerings of Germany's capital city when traveling with kids.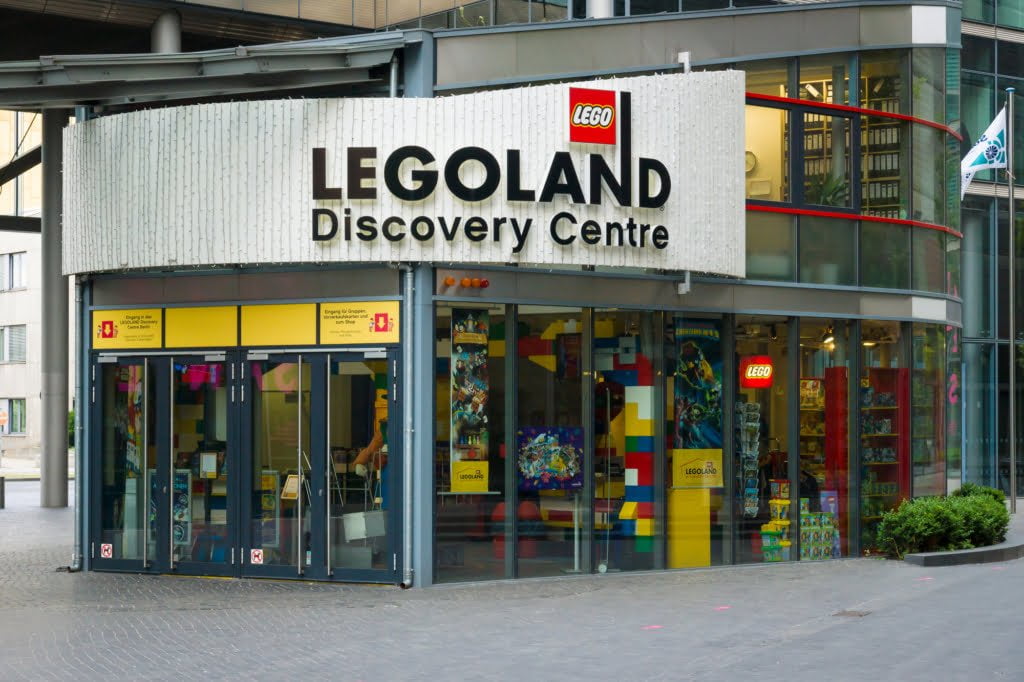 Spain: Charm and Fun for Families Traveling with Kids
Barcelona: Unique Architecture and Family Activities
Barcelona, the vibrant city of Gaudí, is a fantastic destination for families looking for a unique blend of architecture, cuisine, and beaches when traveling with children.
From the majestic Sagrada Familia to the colorful Park Güell, there is much to discover and explore with your kids in this lively city.
Moreover, Barcelona offers family-friendly activities such as art workshops, bike tours, and delicious tapas to share, ensuring an unforgettable experience when traveling with kids.
If you're seeking sun, beach, and adventure while traveling with kids, the Canary Islands are your perfect paradise. Tenerife will amaze you with its majestic Teide volcano and theme parks like Siam Park, where you can enjoy thrilling water attractions.
On the other hand, Lanzarote will captivate you with its astonishing Timanfaya National Park and volcanic landscapes. Both islands offer a myriad of family activities, from hiking to snorkeling, ensuring a fun-filled vacation immersed in nature while traveling with children.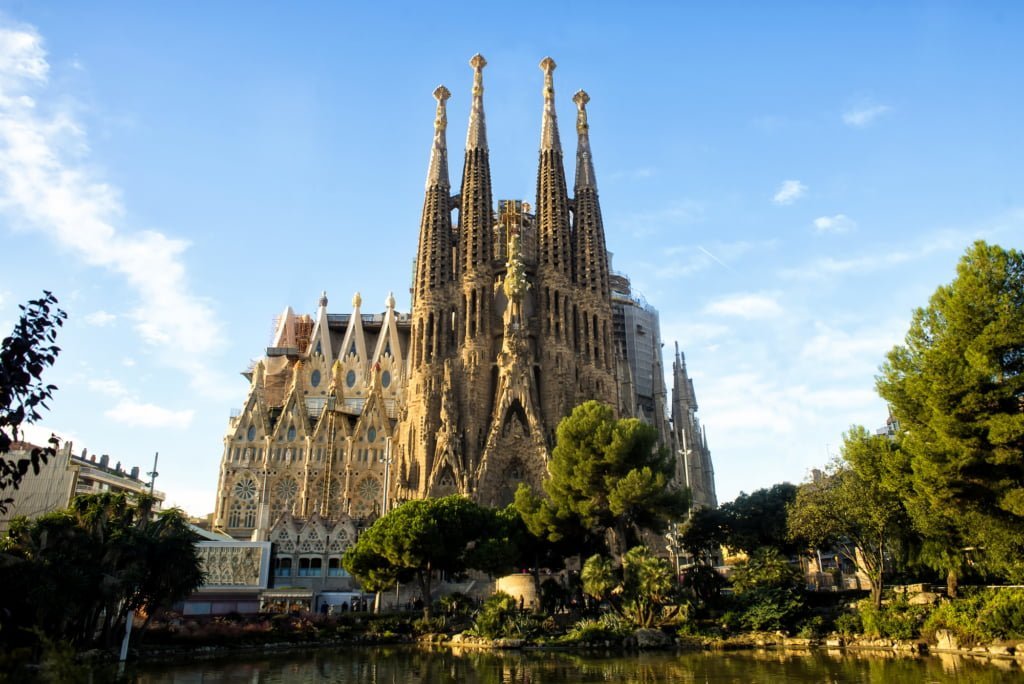 Portugal: Culture and Beaches for Families Traveling with Kids
Lisbon: Cultural Richness for Families
Lisbon, a charming and vibrant city, is perfect for families looking to travel with kids and immerse themselves in the culture, history, and beauty of the Portuguese capital.
Hop on its picturesque trams, explore its castles, and wander through its museums to discover Lisbon's cultural richness together. Additionally, children will enjoy activities such as creative workshops, guided tours, and delicious Pastéis de Belém.
Algarve: Family-Friendly Beaches
If you're seeking a destination to travel with kids and enjoy beautiful beaches and warm weather, the Algarve is your ideal choice.
This Portuguese region welcomes you with a wide array of kid-friendly activities, such as boat trips, water parks, and dolphin watching.
Moreover, you'll find family accommodations and restaurants offering delicious local cuisine. The Algarve is undoubtedly a perfect place to enjoy a beach vacation with your little ones while traveling with kids.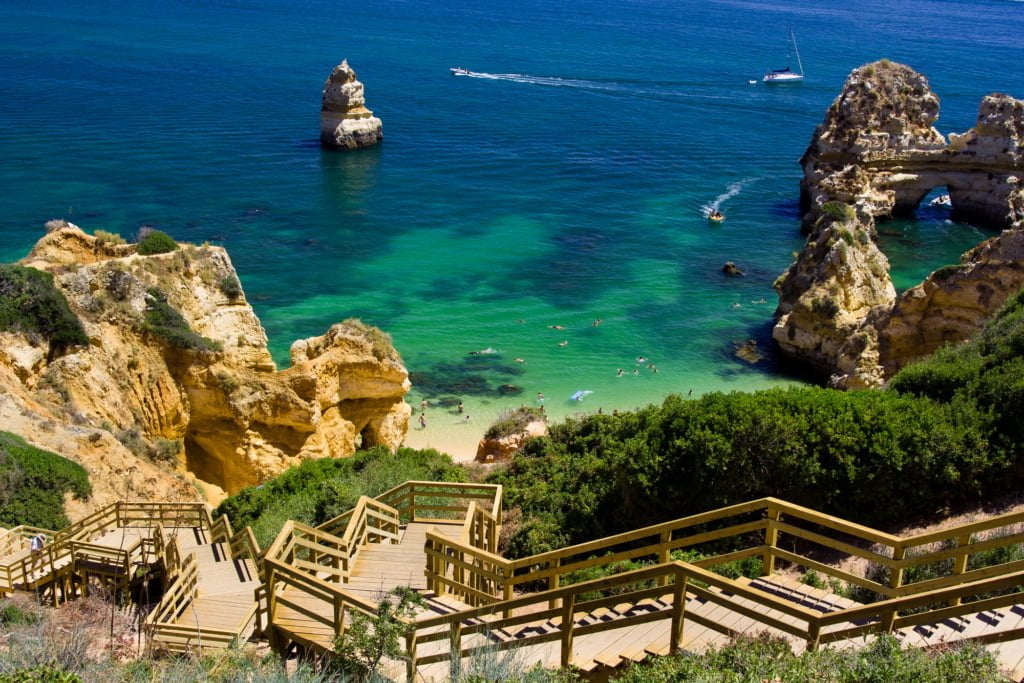 Conclusion
In conclusion, Europe offers a wide variety of ideal destinations for families seeking unforgettable experiences, immersing themselves in history and culture, enjoying natural landscapes, and relaxing on paradisiacal beaches.
From Disneyland Paris in France to the beaches of the Algarve in Portugal, through Barcelona's architecture and Germany's castles, each country provides a unique and enriching experience.
No matter the interests and preferences of each family member, there is a perfect European destination waiting to be explored and enjoyed.
Undoubtedly, Europe is the perfect destination for those looking for a family trip full of fun, learning, and adventure while traveling with kids.
REMEMBER !!!
You can download our available apps for translating and learning languages correctly available for free on googleplay and applestores.
Do not hesitate to visit our Talkao website and contact us with any questions or problems you may have, and of course, take a look at any of our blog articles
Category:
---
Newsletter