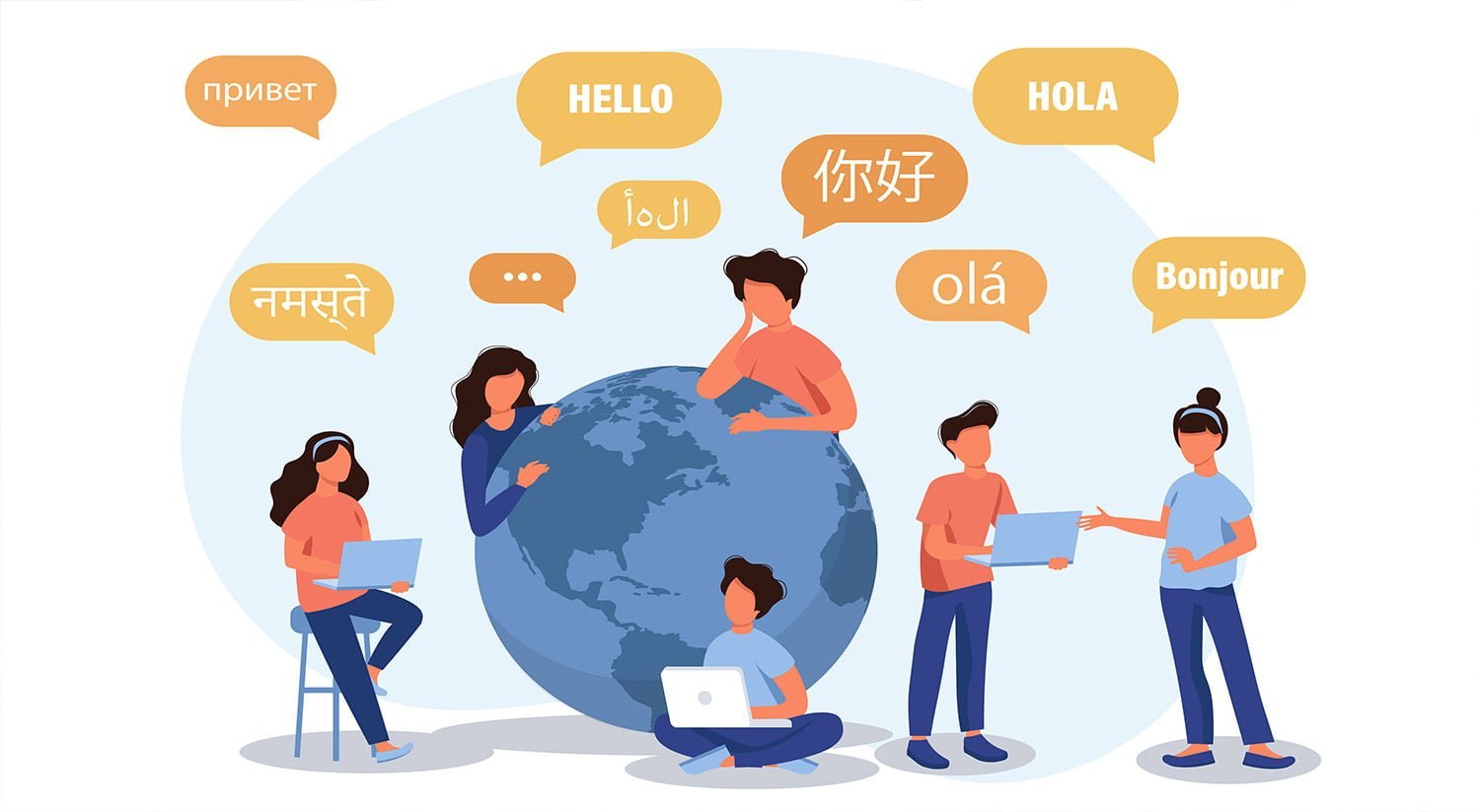 Modified
Reading time 4 min.
Learning a new language can be a daunting task, but it is also an exciting opportunity to expand your horizons and enrich your life. By engaging in a process of in-depth exploration of a new language, you will also find yourself immersed in a different culture. Understanding the importance of culture when learning a new language will help you maximize your progress and gain a deeper appreciation of the language itself.
---
Grammar, Vocabulary, and Handwriting: Building the Foundation of a New Language
Grammar, vocabulary, and handwriting are all important aspects of learning a second language. Knowledge of grammar is essential in order to properly construct sentences and express yourself in a clear and effective way. Vocabulary is a vital tool in being able to communicate in any language, while handwriting is essential for expressing ideas through written communication.
---
Going beyond Grammar, Vocabulary and Handwriting: Mastering the Language
In addition to grammar, vocabulary, and handwriting, however, there are other elements that are necessary for mastering a new language. To understand the full message that someone is trying to communicate, it is necessary to go beyond the technical aspects of the language to explore the culture of the language's native speakers. Understanding the culture of those who speak the language is essential to gaining a comprehensive understanding of the language and being able to communicate effectively.
---
Communication Across Cultures: Opening New Horizons
With a greater understanding of the culture of a new language comes the ability to communicate across cultures. Learning a new language offers endless opportunities for travel and business, allowing for a greater understanding of different customs and cultures as well as making work in foreign countries much easier. Language is an essential tool in bridging cultural divides and opening new horizons, both personally and professionally.
---
The Benefits of Learning a New Language
Learning a new language has numerous benefits, both personal and professional. It helps to improve decision making skills and increases memory retention. It also helps to develop a better understanding of our native language and its culture, as well as enhancing communication and problem solving skills. In short, learning a new language can make a great difference in our lives.
---
Immersion in Another Culture: Exploring the Language in Depth
Studying another language also offers the chance to explore the culture and idiosyncrasies of the country or culture that speaks it. Not only does it provide the opportunity to learn more about the language itself, but it gives insight into the mentality and worldview of the people who speak that language. In this way, language becomes an integral part of a culture.
---
Boosting the Brain and Enhancing Self-Esteem: The Benefits of Language Learning
Language learning is not only beneficial for understanding and communicating in different cultures, but it has been linked with a number of psychological, social, and cognitive benefits. It has been found to boost memory retention and mental acuity, as well as providing a sense of accomplishment and self confidence. Language learning is also an effective way of developing empathy for other cultures.
---
Meeting Market Demands: A Key Role for Language Learning
Being able to speak a second language is a valuable asset in the job market, as it can open up new opportunities in diverse fields such as business, law, medicine, and education. Many employers seek out bilingual individuals, as being able to speak a second language gives a person an edge over those who don't. Learning a new language also allows a person to have an edge in international competition and give them a better chance of succeeding.
---
Communicating with Confidence: Taking Language Learning to the Next Level
Communicating effectively in any language requires more than a knowledge of the basics. To truly master a language, it is important to understand the cultural context in which it is spoken. Knowing the local language is a show of respect and appreciation and will help to gain the trust of the locals. Understanding the culture of the language will also help to build an appreciation for its nuance and complexity, resulting in confidence and competence when communicating in the language.
---
Conclusion: Learning a New Language is an Exciting Opportunity for Personal and Professional Development
The importance of culture when learning a new language cannot be emphasized enough.
Language learning is not just an important tool for communication and personal development, but an exciting opportunity to open up new horizons and explore other cultures in an in-depth and meaningful way. With knowledge and understanding of the cultural context of a new language come the opportunity to communicate with confidence across cultures and maximize opportunities in the job market. Learning a new language is an essential and rewarding experience that can provide a lifetime of benefits.
---
REMEMBER !!!
You can download our available apps for translating and learning languages correctly available for free on googleplay and applestores.
Do not hesitate to visit our Talkao website and contact us with any questions or problems you may have, and of course, take a look at any of our blog articles.
Category:
---
Newsletter