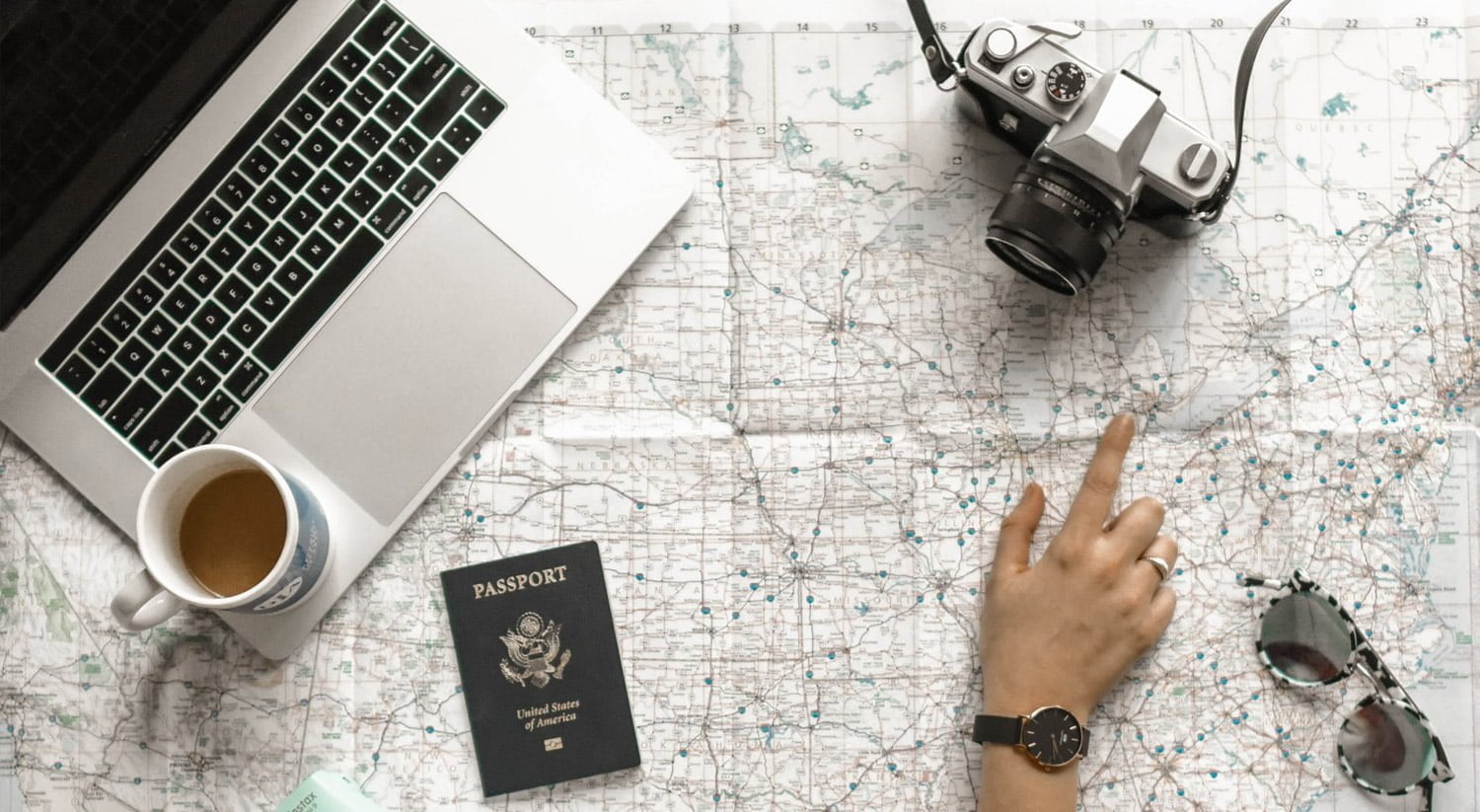 Modified
Reading time 6 min.
Can you imagine having an easy, convenient and practical way to plan your trips? That's exactly what the new travel apps offer you! In this article, we'll take a look at the best options for booking accommodations for your next adventure.
Are you ready for an adventure? Planning your next vacation destination has never been easier! With the latest tech, planning your trip and communicating with people abroad doesn't have to be a headache.
In this post we'll take a look at how Talkao Translate and other top travel apps can make your next trip incredibly simple and fun.
When we travel it's good to follow some useful and simple tips to know how to look for the best options.
Learn how to organize your trips, save time, money and avoid headaches. Let's get to it!
---
The best apps for travel planning and reservations
---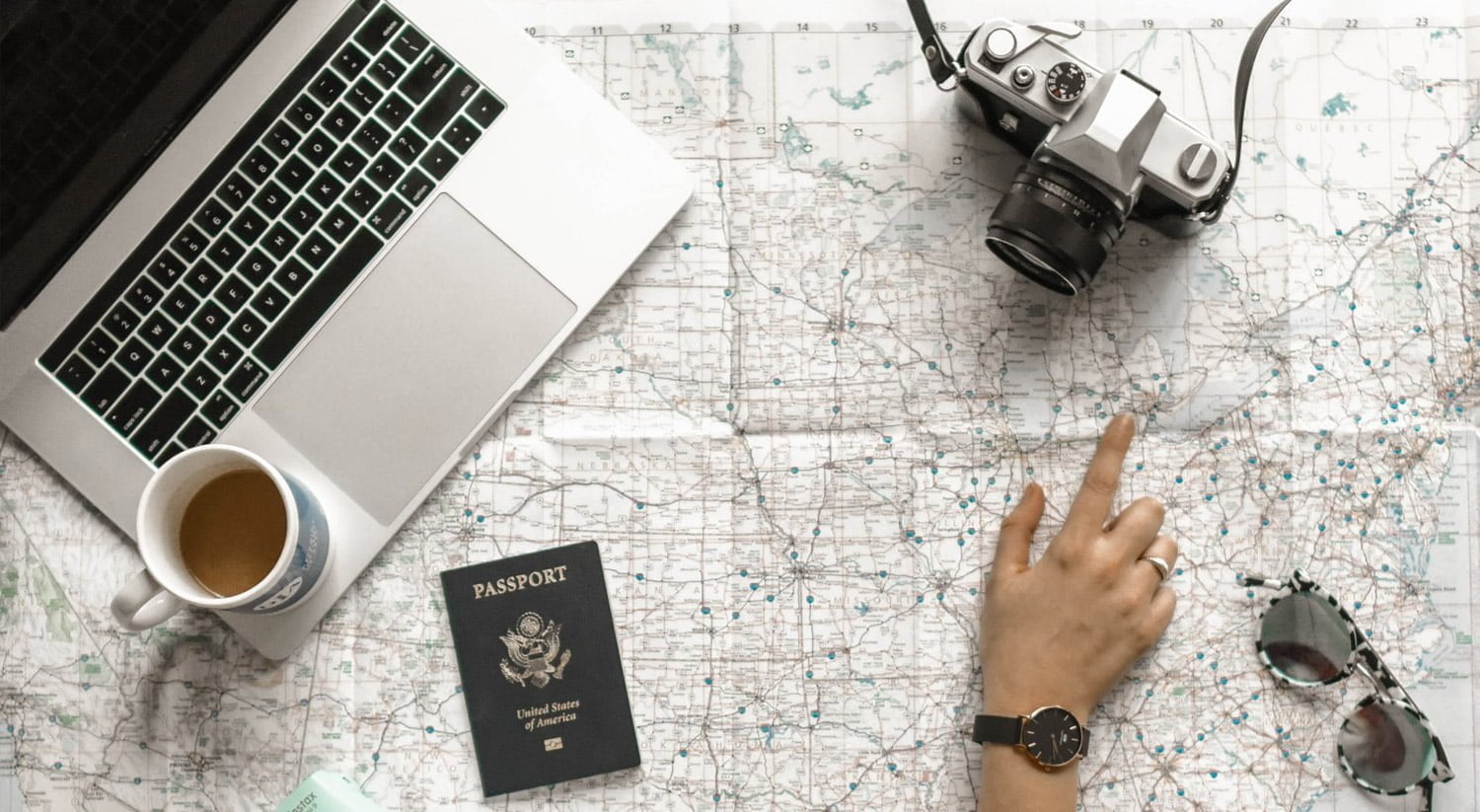 When it comes to planning a trip, there are many useful apps that can simplify and accelerate the process. Nowadays, we have at our fingertips almost everything we need to organize a vacation, and with just a few clicks you can make reservations for hotels, restaurants and activities. There are no excuses not to travel!
To help you plan your next trip, we've selected the best apps to make your reservations easier and simpler.
Check out our list below!
---
Rome2rio
A super app! with which you can plan routes for your trips.
Just enter the city of origin and destination and it will show you all the transport options, including prices, names of companies, links to them…etc.
Download Rome2rio for Android
---
TripAdvisor
This app is certainly one of the most complete when it comes to organizing a trip.
It has information on monuments, hotels, and restaurants around the world, as well as offers the possibility of booking directly from the web or the mobile app.
Download Tripadvisor on IOS or Android
---
Airbnb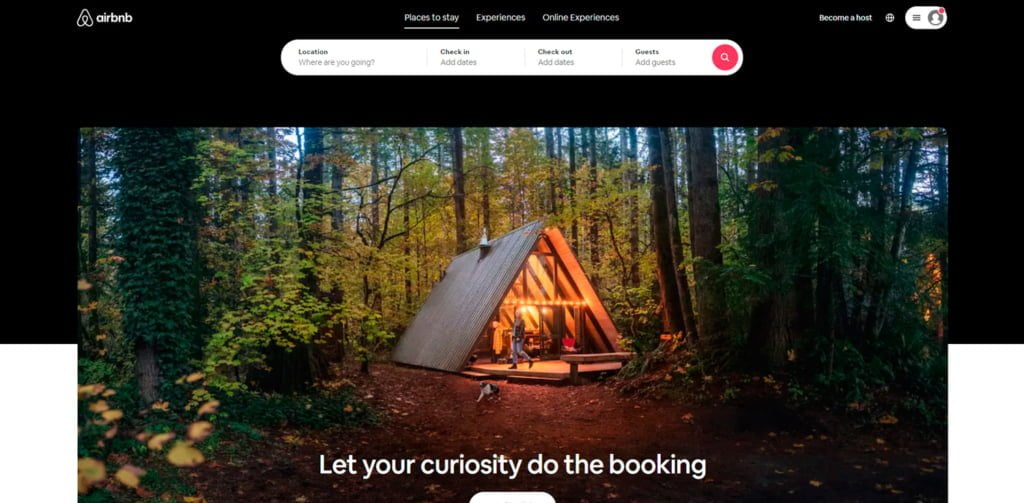 In many occasions hotel prices can be exorbitant and out of our budget.
In these cases, Airbnb is a very interesting option as it allows you to rent apartments or private rooms at a more economical price.
You can manage the payment on the platform itself, which also provides you with all the necessary information about the landlord, as well as the honest opinions of other people, so don't get caught by surprise!
Download Airbnb for Android or IOS
---
Booking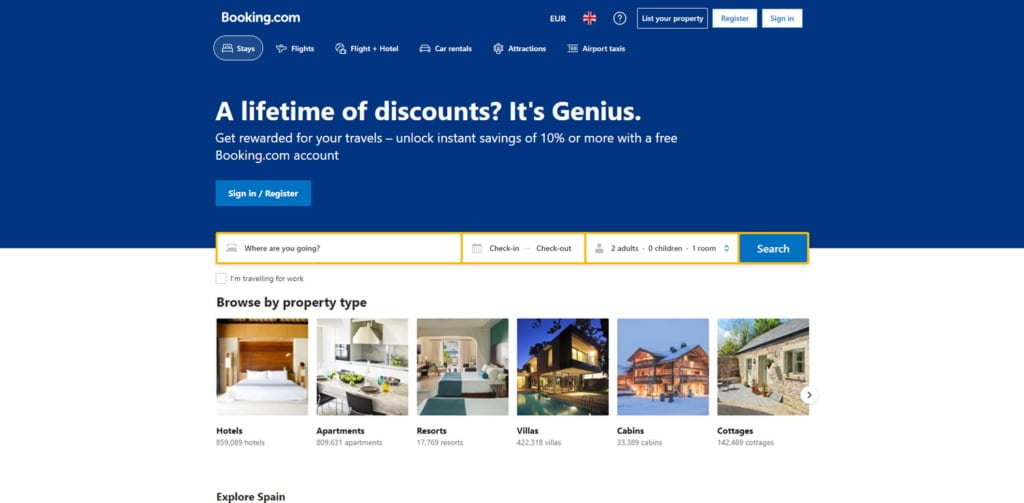 Booking.com is one of the world's leading travel booking apps, primarily handling the booking of accommodations, but also offering vacation packages, flights, car rentals and airport cabs.
It has more than 28 million listings in over 150,000 destinations in 228 countries and territories worldwide.
The site is available in 43 languages and more than 1.5 million room nights are booked there every day.
---
Hopper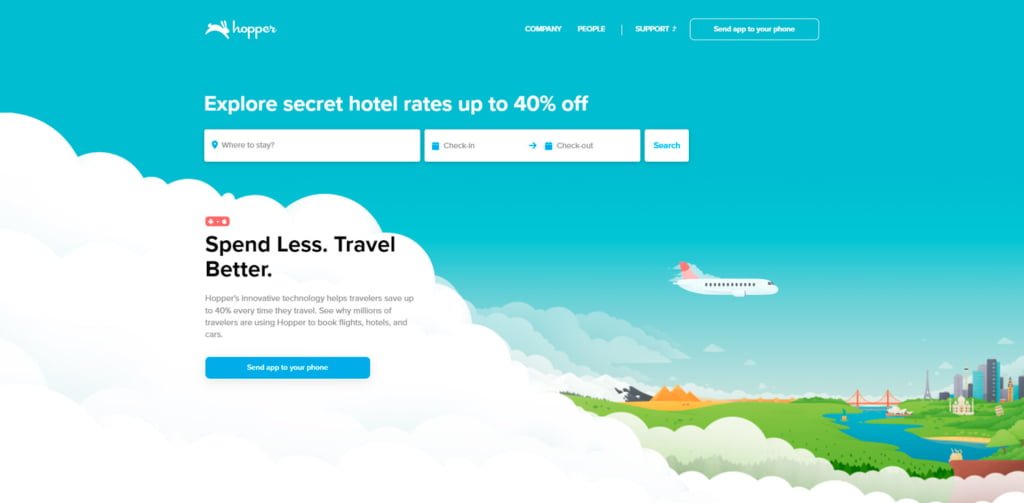 Hopper App is an app that will help you get pretty cheap tickets; it can compare millions of flights worldwide and gives you the one that best suits your needs, it makes 95% accurate flight predictions even a year in advance.
The Hopper app is possibly one of the easiest to use because once you download it, you just have to follow the steps indicated by the app itself; add the city of origin and destination, the dates, the number of passengers, and if it is a round trip or one way.
Automatically the predictor will start working for you and will give you results with 95% accuracy on the dates and the cheapest flights, the best days to book when it is more convenient and the prices of the same flight in the following days and months.
The format is also easy to understand as it displays a calendar with colors, each color is a price, and the green ones are the cheapest options.
At the top, there is a filter where you can modify the number of stopovers, the basic fares, etc.
Once you select the most convenient date, an option opens where you can check the cheapest and most convenient flight for you.
You will have several options from different airlines with different types of departure times, you just have to choose the one that suits you best.
One of the most useful options of the application is that it can notify you if you wish when is the best time to buy a ticket.
---
Hotels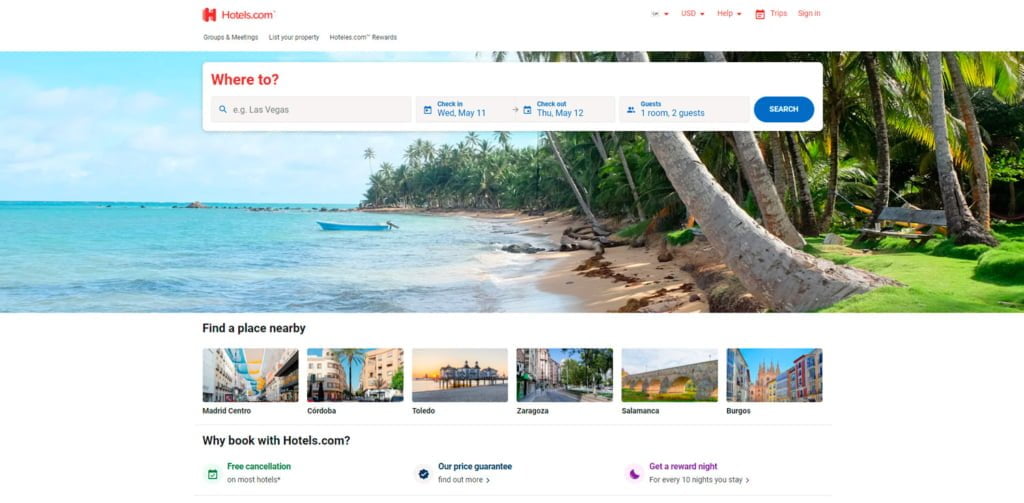 You can use Hotels.com to make, view or modify reservations and access the status and activity of your rewards – you get one free night for every 10 booked!
It's much more than just hotels! You will be able to rent in an intuitive and easy way, different apartments, from the simplest, to luxury resorts, B & B, motels and / or hostels.
The company has 85 websites in 34 languages, including approximately 300,000 hotels in over 19,000 locations.
---
Kayak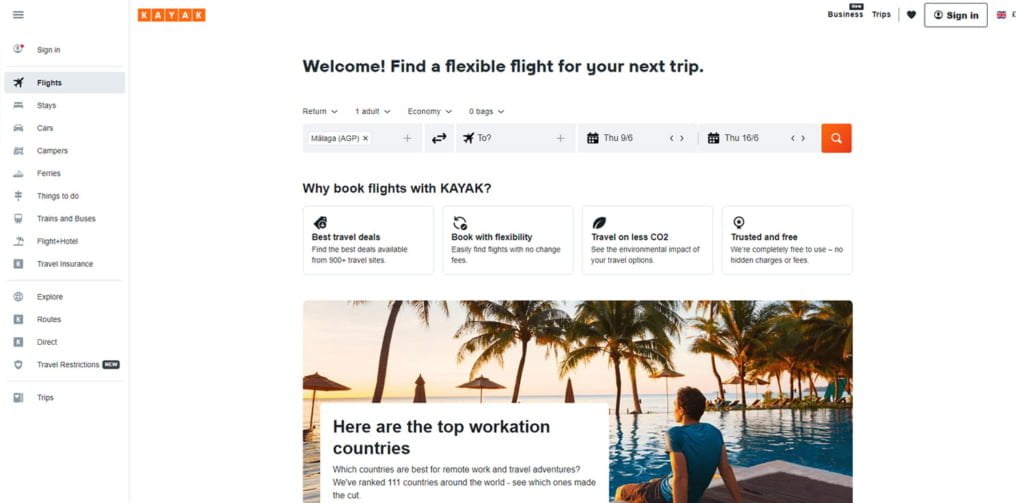 In a quick check of the app's main menu, you can find a hotel locator, flight locator, rental car locator, flight tracker, currency converter; even a peculiar tool called baggage list, with which the most absent-minded travelers can make a quick check-list of the items they should not forget to pack in their suitcase.
To make it easier and not overwhelm us in the process of choice, the Kayak app includes many ways to sort the results (by prices, hotel stars, distances, etc.), as well as filters to narrow down searches (prices, reviews, name, etc.).
However, when using this app you should know that, due to the large number of visual elements with which it is presented, its use is optimal in high-end cell phones, and can become slow in lower-category devices.
---
Don't miss our other blog articles where we talk about the best apps to plan your itinerary, apps to avoid language problems, traffic problems, weather, etc.
---

If you are interested in a specific piece of information, or would like a full article on it, please let us know in the comments.
REMEMBER !!!
You can download our available apps for translating and learning languages correctly available for free on googleplay and applestores.
Do not hesitate to visit our Talkao website and contact us with any questions or problems you may have, and of course, take a look at any of our blog articles.
Category:
---
Newsletter