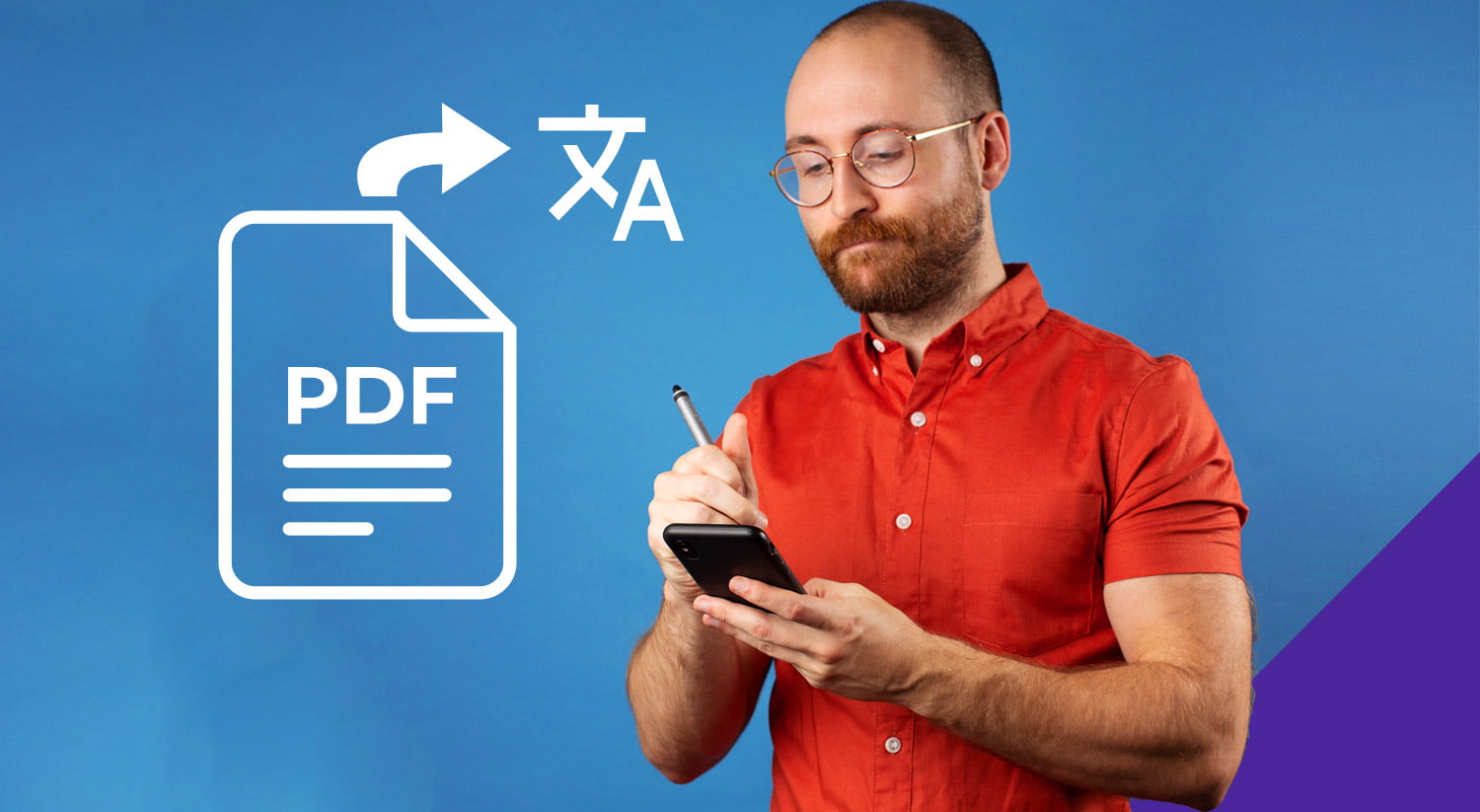 Modified
Reading time 3 min.
You may have encountered situations where you need to translate a PDF into other languages, such as magazines, guides, essays, novels… or a simple personal document, such as a resume.
No matter what language you need to translate into (English, Arabic, Chinese, German…) with today's technology we can get the translation done in seconds. Forget language dictionaries, they are history.
Why translate a PDF?
The PDF file format is one of the most widely used formats for sharing digital information, as it has many advantages over other types of documents.
One of its main advantages is that it is multiplatform, which means no matter the system we use, we will be able to view it. It also offers a stability that other formats do not offer, maintaining the original design.
What if we receive a PDF document in another language? If so, there are different options on the market to translate it.
Tools for translating a PDF
Camera Translator
The Camera Translator app is the most recommended PDF translator. It has advanced technology that allows it to handle large PDF files with no page limit. Its OCR text recognition is able to identify text even if the quality of the PDF document is not as good as desired.
This PDF translator uses the best translation engines on the market and the Talkao API to provide the user with an intelligent, accurate and context-sensitive translation.
It also offers the possibility, not only to translate PDF and most text formats, but also to translate images taken with the mobile camera and even translate your voice, in order to have a fluid communication anywhere in the world.
In the following video you can see a small sample of the translation options offered by Camera Translator:
The application is aimed at users who are constantly travelling from one country to another and need to eliminate language barriers, as well as for business people or workers who need smooth and fast communication in their daily work. To download it, all you need to do is to go to the GooglePlay, Appstore or Huawei Gallery stores.
Other options
Google Translate
As we all know Google has its widely used translation tool which can also be used to translate PDF files.
Microsoft translator
Although somewhat outdated, Microsoft offers a function to translate PDF files through its website or using the Microsoft Translator application.
Steps to translate a PDF
Choose a file: Select from simple text documents to complex PDF files with images, links, etc… In addition to PDF documents you can upload other formats such as DOCX, PPTX, XLSX, ODT, RTF o TXT
Select the source and target language: Identify the language in which the original PDF file is written and select the language you want to translate. There are over 100 languages available, so no language will be too difficult to translate.
Customise your PDF translation: You can select the page you need to translate or cut out just the fragment you need to optimise the translation.
Save it: Once you have the PDF translation, all you need to do is save, copy or share it.
As you have seen, nowadays language is not a barrier, thanks to technology it is very easy to translate a PDF and any document so that we can understand it in our mother tongue or to communicate outside our borders.
Category:
---
Newsletter